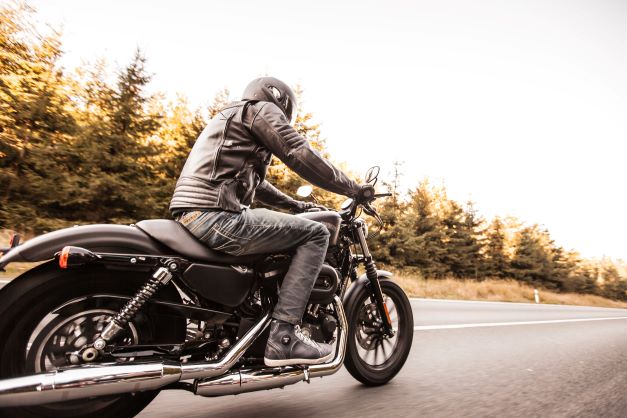 Are you an avid motorcycle rider? If so, you know the importance of having the right gear, especially regarding your pants.
Motorcycle riding pants aren't the same as regular pants. They're specifically designed to shield your legs from harsh elements and protect you from injuries in the event of a crash. In other words, this essential gear can mean the difference between a fun ride and a painful one. And so, you may visit brick-and-mortar stores or check sites such as https://us.saint.cc to find good motorcycle riding pants.
But with so many options available in the market today, it can be overwhelming to know which ones are right for you. And so, before heading to the local shop or clicking that "add to cart" button, here are some buying tips to help you select the best motorcycle riding pants for your needs.
Assess The Material
Since you'll be wearing motorcycle riding pants while speeding down the highway, selecting a product made from high-quality, durable materials is always best. That means the gear should withstand much wear and tear caused by friction. After all, you wouldn't want your pants to rip off after just a few uses. And more importantly, wearing the right gear is one of the best driving tips to stay safe on the road.
To give you an idea, here's a quick rundown of some common materials used in motorcycle riding pants:
Due to its durability, this material is one of the most popular choices for motorcycle riding pants. Leather is known to resist abrasion, providing a good level of protection in the event of a fall. On top of that, this material can offer you a stylish yet classic look that never goes out of fashion.
Nylon is a good material to consider if you're looking for a lightweight, flexible, breathable, and comfortable option. Such pants can be ideal for warm weather and are considered a favorite choice among many motorcyclists.
Textile is a broad term that covers several types of fabric, including Kevlar, Cordura, and polyester. These materials are often used in combination with each other to create strong yet comfortable motorcycle riding pants. Textile can be a good choice if you're looking for both durability and breathability. Moreover, many textile riding pants come equipped with waterproof liners to keep you dry in wet conditions.
These are a few of the most popular materials used in motorcycle riding pants. Each has its own set of advantages, so it's essential to choose the right one based on your preferences.
Don't Forget The Size And Fit
Size and fit are crucial factors to consider when buying motorcycle riding pants. Of course, you wouldn't want to wear pants that are too loose or tight. Otherwise, you won't be able to drive comfortably, which may also affect your safety.
To find the right size, take accurate measurements of your waist, hips, inseam, and outseam. Once you have these numbers, refer to the size chart of the product you're interested in and select the best option.
On the other hand, while a good fit is ideal, you should also ensure that the pants allow you to move freely. This means that it shouldn't be too restricting, especially around the knees and ankles.
Generally, there are three primary types of motorcycle riding pants. This may include:
Regular-fit pants neither hug your body nor hang loose. They're just in between, giving you a relaxed feel while allowing you to move freely. Regular-fit pants are an excellent choice if you prefer fit both on and off-the-bike.
As the name suggests, tight-fit pants hug your body closely. They're form-fitting and often used by racing enthusiasts who need a more aerodynamic look. This style benefits knee pads or armor since they need to stay in place while you're driving.
Loose-fit pants are the opposite of tight-fit pants. They're baggy and have a lot of extra fabric, which can make you feel more comfortable while riding. But remember that this type can be dangerous and may pose a safety risk as the loose material can easily get caught in the motorbike's wheels.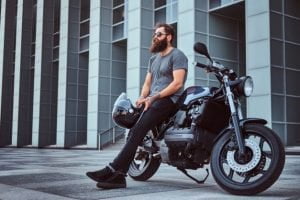 Check The Closure System
The closure system is the mechanism that keeps your motorcycle riding pants in place. There are three common types of closure systems, namely:
Button: Button closures are often used in regular-fit and loose-fit riding pants. While they're not as secure as other options, button closures are easy to use and allow you to quickly put on and take off your pants.
Zipper: This closure is more secure than button closures. They're often used in tight-fitting and form-fitting motorbike riding pants. If you're looking for motorcycle riding pants that won't come off quickly, zipper closure could be your best option.
Hook-and-loop: Hook-and-loop is another secure closure option. It's a combination of button closures and zipper closures. This closure type is adjustable so that you can achieve a snug fit.
Evaluate The Price Point
Like buying a motorcycle, the price is probably among your considerations. And it's no different when purchasing motorcycle riding pants. After all, you don't want to spend more than necessary on this gear.
The adage, 'you get what you pay for,' still applies in this case. In most instances, the more expensive the product, the better the quality. However, it's also best not to automatically equate price with quality. There are still many affordable motorbike riding pants that can offer the best value for your money. All it takes is a little bit of research and patience to find them.
Takeaway
Buying motorcycle riding pants doesn't have to be complicated. You can use the tips mentioned above as your reference to help you find the best gear pants in no time.