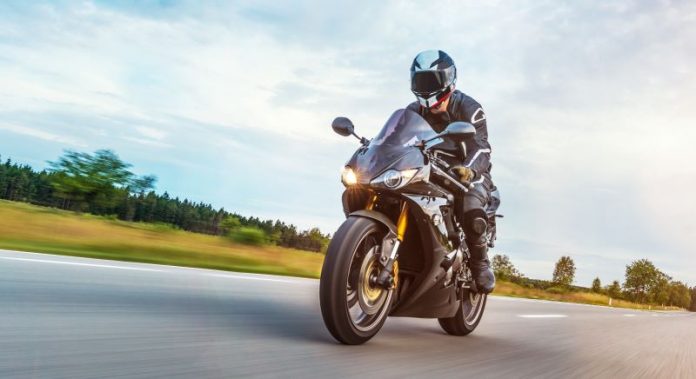 Riding a motorcycle can be a thrilling activity for most avid motorists. But it also comes with a certain degree of danger. If you're a motorcyclist and you've been involved in a collision with another motor vehicle, you'll be more likely to be the one with more severe injuries. Although you can't completely get rid of all the dangers, some ways can help you lower these risks while heading out on the road.
If you're riding a motorcycle, below are the four defensive driving tips for motorcyclists you need to know from the get-go:
 1 – Use Appropriate Protective Gear
Wearing the right protective gear is one of the things you should do as a motorcyclist to ensure your safety on the road. It's an essential component of defensive driving since it can help reduce the risk of injuries in a potential collision. For example, if you're wearing a helmet, you'll be less likely to suffer a serious head injury as you fall on the rough pavement during a motorcycle accident.
So, to keep yourself safe during a motorcycle ride, you need to use an outfit that can cover your body entirely. This means wearing a layer of leather clothing along with a pair of boots, gloves, and a helmet. By doing this, the harm caused by a motorcycle accident will be less serious and life-threatening.
2 – Understand The Traffic Laws In Your Area
Generally, the traffic rules differ from one place to another. But if you're a motorcycle rider who loves to wander different locations, it's essential to educate yourself about the traffic laws in certain areas. When you're familiar with road rules, you can navigate your motorcycle on the road better and safer. Not only that, but it can also minimize the risk of getting into a catastrophic accident.
 3 – Observe Basic Driving Techniques
Defensive driving is also about following some basic techniques. These are used to ensure motorcycle riders like you stay safe while riding on the road. But in case you got into a collision due to someone else's fault, it's best to hire a motorcycle accident attorney to help you obtain compensation.
On the other hand, if you want to reduce the likelihood of accidents and injuries, the following are the common driving techniques to keep in mind:
Apart from the traffic rules, it's also essential to know your route ahead of time, especially if it's an unfamiliar one. Make sure to check the map and get familiar with the basic directions. That way, you can prepare yourself for any potential road hazards along the way, ensuring your safety throughout the ride.
Make Sure You're Visible On The Road
One of the reasons why motorcycles get into a road accident with other vehicles is they're not highly visible on the road and someone's blind spots. As such, you need to make yourself visible while driving your motorcycle. You can do this by keeping your lights on, especially at night, and wearing bright colors.
To be a defensive motorcycle rider, you have to be aware of your surroundings while you're on the road. This means checking the mirrors and looking around to foresee any traffic changes and maintain good speed. By doing this, you have enough time to react appropriately to your surroundings, thereby avoiding an impending road collision.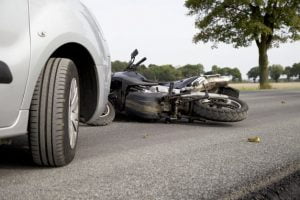 Observe Confidence And Avoid Aggression
When riding a motorcycle, you need to be confident in everything you do, including braking, speeding up, and staying close to other vehicles on the road. That way, you can prevent other drivers from having impulsive or sudden reactions.
On the other hand, you should also avoid being aggressive as it might only make you susceptible to accidents. Some common aggressive driving behaviors to get rid of can include sudden lane changes, accelerating or decelerating through heavy traffic impatiently, and other similar situations.
Inspect Your Motorcycle Before Riding
You can also reduce your chances of getting into a motorcycle accident if you know how to check your motorbike before any ride. When you fail to perform an inspection and routine maintenance, you might put yourself at risk on the road.
To avoid this, you need to make sure your motorcycle is in good working condition. For instance, you should check your tires, lights, fluids, belts, and pedals before heading out on the road for an exciting motorcycle ride. Doing so can help protect yourself against a potentially fatal situation.
Bottom Line
Like a four-wheeled vehicle, a motorcycle can also be a convenient means of transportation. But if you're not a defensive driver, you can sustain severe injuries in a traumatic motorcycle accident. These can include brain trauma, fractures, spinal cord injury, or paralysis. Hence, to prevent any of these injuries from ruining your life, keep the tips mentioned above in mind, and you'll know how to become a defensive motorcyclist.