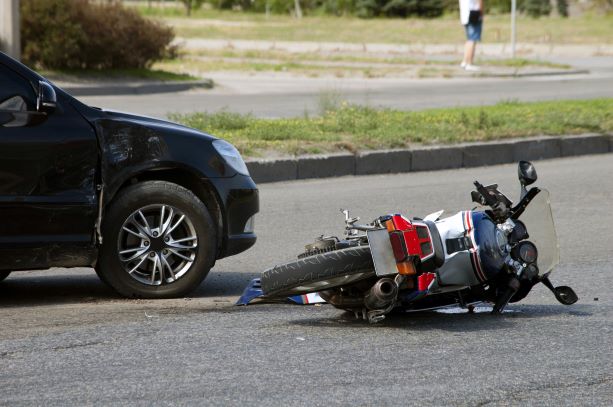 While motorcycle drivers only take up a smaller percentage of motorists vis-a-vis those with four-wheeled vehicles, they're also the ones who unfortunately have higher onsets of accidents, and these accidents can almost always be fatal. Despite the thrill and ease of motorcycle driving, it's important to be aware of the inherent risks involved. Taking precaution is the need to learn what to do should an accident happen.
Procedures After The Incident
How you react after a motorcycle accident can often draw the line between life and death, and it's enough you overcame the motorcycle accident. It has to stop there, and doing the essential steps after should be taken immediately. See this page to see the legal procedures, so you can work your way toward a more positive outcome from the happening.
To guide you, here are some of the most important things you should be conscious about after a motorcycle accident:
Assess The Damage
Right after the accident happens, it's normal for you to still have so much adrenaline in you. But rather than panic, it's best to stay calm. Take a deep breath and look around you. Get a good assessment of the extent of your injury and the damage to your motorcycle.
This includes looking if you were badly wounded. Take a look at the other victims too. Are there pedestrians or passengers who got hit? Are you on a dangerous side of the road?
This quick assessment can help you better determine what your next move will be.
Get To Safety
While it's best to stay where you are before the medics and the police authorities arrive, there may be instances where it's more dangerous not to move. For example, if you and your motorcycle flew to the opposite side of the road where traffic is speedy and flowing against you, then an innocent motorist who may not see you could potentially hit you. This could create more damage to your accident than what you may already be experiencing right now.
If that's the case, then get to safety. You can leave your motorcycle where it is if it's too heavy for you to move aside. Plus, it's enough the motorcycle is left for the authorities to have photographs and a record of the impact.
Wait For The Police To Arrive
If there aren't any damages to the motorcycles and physical injuries, then in most cases, these can be settled amicably. You can all move on to avoid unnecessary drama, crowding, and traffic.
But if there are damages and injuries, even if they're only minimal, then it's a must to wait for the police authorities. Their record is very crucial, particularly when you'll be filing for claims and compensation from the erring party.
Call 911 And Emergency Services
As you call the police, it's important emergency services will also come to the scene. Even if you think your injuries aren't severe, you'll still need a proper assessment by a doctor. Not all injuries are immediately apparent, and in some cases, even your adrenaline rush might be preventing you from feeling the exact extent of the pain.
Also, it's absolutely important for you not to remove your safety gear by yourself. You don't know what kind of injury your safety gear is keeping together at the moment, so it's best to leave this to the experts.
Once you're brought to the hospital, take it easy and focus on your recovery. Follow all the doctor's orders as this is the only way for you to be better after the accident. Make sure you're diligent about follow-up check-ups, therapy, and even the medications you have to take.
Most importantly, keep your medical records as well since these are also needed for your claims from the erring party.
Gather Evidence
Even if there's a police record and medical records to beef up your claim, this doesn't mean you should be a hundred percent reliant just on these. You've got to do your part in gathering evidence to strengthen your claim, particularly if you're the victim.
If you're lucky, the erring party will accept fault and will be easy to deal with until you're fully compensated, but there are also those extremely difficult. Having your documentary evidence can put you in a more advantageous position, particularly when there are witnesses to strengthen your claim about the other driver being negligent and reckless.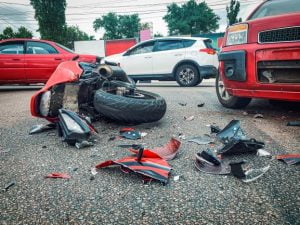 Conclusion
When you're driving or riding a motorcycle, the odds are always against you as there's inherent danger simply coming from the very way a vehicle has created. It only has two wheels, and when this collides with a more stable four-wheeled vehicle, it's you who's on the motorcycle who'd suffer more.
But the suffering can end there. When you know what to do after the accident, you're improving your likelihood for better recovery. The tips above can be of great help.