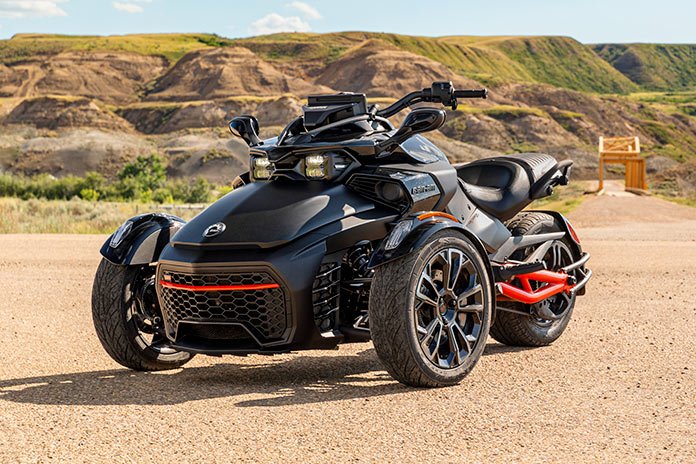 Are you looking for ways to make extra money on the weekends or as a full-time job? Well, you're in luck; did you know your motorcycle can be a great way to earn some side cash? If you haven't thought about it, now is the perfect time!
This blog post will discuss seven ways to use your bike to make quick cash. The possibilities are endless, from becoming an instructor or delivery driver to renting out your ride and more!
If you're ready, hop on, grab a helmet, and let's hit the road – but stay tuned first! You won't want to miss these valuable tips.
Turn Your Motorcycle Into a Money-Making Machine
Make money fast with the help of your motorcycle! Below are some ways you can start without too much effort;
Motorcycle Rental
You can start a motorcycle-for-rent business if you're searching for the fastest way to make money and have an extra bike at home that you don't use anymore. As long as it's properly maintained and in good condition, you can offer this service to those who need efficient transportation, such as tourists.
How to successfully launch your business:
Advertise using small car magnets designed for motorbikes so that people will remember your brand.
Promote on social media platforms and join groups related to your business.
Post flyers in your area.
Offer discounts and promos for those who want to rent for more than two days.
You can grow your business, add more motorcycles, or expand to a full-grown car rental service. Use magnetic car door ads to support your marketing strategy so that you can capture the right audience quickly.
Become a Door-to-Door Delivery Driver
Providing a door-to-door delivery driver is a smart way to make money fast. It's an effective delivery method that means picking up the package from the sender's house and delivering it to its intended recipient.
For the right price or fee, you can offer this service to anyone who values comfort rather than meeting up with their customers away from their homes or vice versa. You can begin by creating your business profile and offering your services to small businesses in your area. It's straightforward, and you control your time since you function alone.
Food Delivery Driver
Like D2D, food deliveries are essential for people who want to eat at home but want to avoid the hassle of preparing and cooking their food. It's also convenient for those working around the clock who don't have the luxury of picking up their food.
The best part is you join apps that specialize in food delivery services to get customers immediately, such as:
You can become a food delivery driver during the weekends or as a way to supplement your income for those who want to earn some extra cash. It's flexible, but you need to earn 5-star reviews by providing excellent services, such as delivering food on time.
Offer Driving Lessons
Being a motorcycle instructor might be a job you'll appreciate if you're ready to pass your knowledge to others. It's not a business but a profession allowing you to share your wisdom and expertise when driving on busy roads.
Other important things you can teach:
Practice road safety
Road etiquette
Do's and don'ts as a driver
How to be responsible when sharing the road with others
If you have the patience, skills, and teaching experience, becoming an instructor is a pleasure for those who want to make money while doing something they love.
Host Bike Events
Motorcycle tours, shows, and tradeshows are events for motorcycle enthusiasts like you. These are fun and unforgettable for bike lovers who want to meet like-minded people. With this in mind, you might want to take the lead and host events you like. You can look for willing sponsors and ask for help from friends and family when announcing the event.
You can also host other activities such as races, endurance competitions, or a meet and greet with professional riders. Remember to market your events; post them on social media so that more people know about your gatherings.
The more resources you have and the broader your network, hosting these events will be an easy way to make money. At the same time, you must ensure that your events are worth every penny if you want to keep doing what you love!
Motovlogging
The internet is filled with opportunities, and Motovlogging is one of them. It means riding your motorcycle with a camera attached to your helmet or bike, providing a realistic experience to those watching your vlogs.
The key is to make exciting and high-quality content that can attract those who want to learn through your experiences and want to try it themselves.
Some ways to enhance your vlogs:
Create an eye-catching thumbnail
Find your niche (driving through backroads, competing in races, etc.)
Turn it into a series for a longer viewing time
Make sure to learn how to edit your videos professionally
Vlogging is an excellent way to get noticed. It can land you sponsorships and help promote your business or personal brand. You don't need a high-end camera; mobile devices are just as good these days!
Find Sponsors
Nowadays, sponsors are everywhere because they want to be the number one brand that people will think of when they hear the word 'motorcycle.' You can offer your services to them and be their brand ambassador while you ride around town. Include your sponsor in all of your vlogs, social media posts, and any other marketing strategies you have.
You can also negotiate with sponsors so their logo appears on your bike or helmet. If you have a substantial following or occasionally join bike competitions, it's one way to get noticed and find a sponsor who wants to work with you.
All sponsors want to get in front of their target audience, and simply using their products and services is enough to give them the attention they need. Just be sure to choose a brand you believe in. Otherwise, it'll all backfire if they end up being a scam.
Get Your Motorcycle Ready and Earn an Honest Living
Making money using your motorcycle is possible if you have the guts, resources, and knowledge and are surrounded by the right people. From simple jobs, such as being a D2D driver, to forming businesses, such as renting your motorcycle – you can find what suits you best. Who knows? You might even become a vlogger and get sponsors left and right!