Indian Motorcycles Market is running up and up. In Q4 a huge customer demand supports a huge market increase with sales on the sky both in October (+28.0%) and November (+34.8%) with Year to Date November figures at 16.4 million (+9.0%).
Data reported for India regards wholesales and not – as for all the other countries – registrations. The perimeter of data covered includes motorcycles, moped, scooter, and ATV, both on ICE and electric engines. In addition, data includes the commercial three wheeler, very popular in the country.
Indian Motorcycles 2023 Trends and Data
Following the recovery shown in the 2022, when Indian domestic motorcycles/scooter market reduced the gap to the Chinese market consolidating the second place in the global ranking, the 2023 is expected to be near a double-digit growing year.
The market is finally evolving rapidly pulled up by the success of several new OEMs specialized in the electric scooter which braked up the dominion of Top 5 traditional manufacturers, forcing them to invest in EVs and in new and more modern models.
Following an impressive start of the year, the second largest market in the World ended the first half with 8.0 million sold (+8.4%).
In the third quarter, the increased cost of fuel, the high interest rate and high inflation penalized the demand and the market starts struggling and Q3 sales declined 3.4%.
However, in Q4 a huge customer demand supports a huge market increase with sales on the sky both in October (+28.0%) and November (+34.8%) with Year to Date November figures at 16.4 million (+9.0%).
Still sustained by record incentives and new models, the electric segment performance is astonishing with the Electric L1 segment (equivalent to below 50cc ICE models) up 55.9% and the Electric L3 segment up 24.7% so far this year.
Looking at top manufacturers performance, Hero is still on top, with year to date domestic sales at 4.9 million (+6.9%). Hero has consolidated its rule as second largest manufacturer worldwide.
In second place Honda is struggling with 3.8 million sales (-4.3%), while is fast recovering with October sales up 50.2% and November up 26.7%
In third place TVS Motor is shining with a huge growth (+23.0%) at 2.8 million sales, driven up by the success of the only electric scooter in the line up (the iQube (+255%) and by the Raider 125 (+151%).
In fourth place Bajaj Auto seems in recovery after a bad 2022 and sales have been 1.9 million, up 23.5%.
Royal Enfield keeps growing fast with 608.909 sales (+18.9%) celebrating the new Hunter 350 success.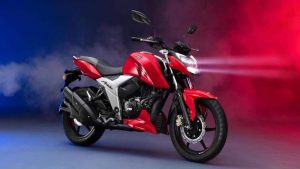 Indian Motorcycles Industry Trend and Perspectives
Following years of troubling, with the industry hit in sequence by price increases correlated with highest safety and emission standards and then by covid shutdowns, late vaccination process and 2021 persistent covid spread in the country, the industry finally moved up the head in 2022 starting a recovery which should be long.
However, the inflation winds across the World and the supply chain disruption were representing serious risks against the recovery, considering that India is the most sensitive country to price effects and the local production represents 99.9% of domestic sales.
The industry acceleration due to the electrification is now in place in India as well after that government sharply increased incentives and the demand for EVs scooter is a new positive factor in the market.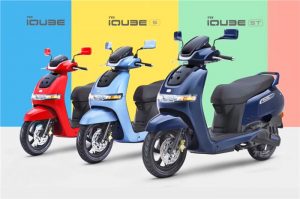 New 2-Wheeler sales in 2022 have been 16.2 million (+13.2%), even thanks to a roaring +20% scored in December and just for few thousand units the country is not back on top of global ranking.
Data confirms that the electric segment is finally growing up with sales at 630.000, up a huge 511.5%. However, already in 2023 the segment is expected to jump around the 1 million volume.
Looking at the top manufacturer performance, Hero is on top with 5.0 million sales (+4.8%) ahead of Honda with 4.2 million (+11.3%) and TVS Motor with 2.5 million (+19.5%). 
Bajaj Auto ranks 4th with 1.6 million sales (-3.0%) and Suzuki in 5th with 731.934 (+18.7%).
New OEMs, specialized in electric scooter are growing fast, with Okinawa at 123.737 and Ola at 108.705.