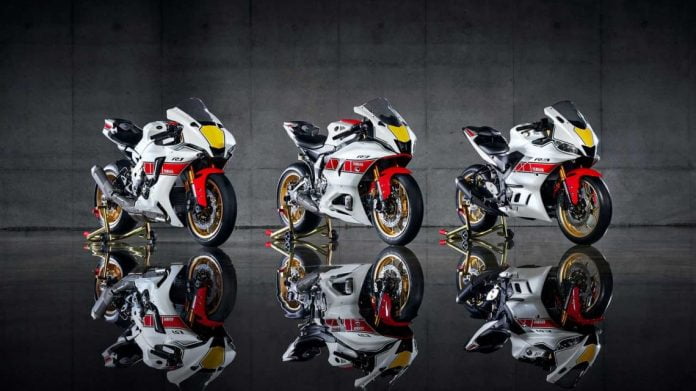 Yamaha Motorcycles Global Sales in 2023 struggle. After the first nine months  global sales have been 3.5 million (-0.9%) and Yamaha is again losing market share.
McD tracks new vehicles registrations across the World (over 85 countries), reporting data on calendar year. When you wish to compare data reported by us to those declared by the manufacturers, consider they usually report their "sales" (vehicles invoiced), which are usually different from "registrations", accordingly with their fiscal year split. 
Yamaha Global Sales Trend
For decades Yamaha rule in the global 2-wheeler scenario has been to follow – by wide distance – the market leader (Honda) unable to fill the gap, but holding  solid rule of "first of the others".
When in 2011 Honda and Hero divorced creating Hero Corporation as a stand alone company, initially just in India and progressively all over the world, Hero has rapidly grew up overtaking Yamaha in second place.
The trouble is not just losing a place, but losing volumes and this is the last decade story for Yamaha. Starting from 5.8 million sales in 2012, the Japanese firm lost progressively until 2019. Then, with covid 19 arrival, in 2020 global sales felt down sharply at a negative record of 3.4 million.
In 2021 and 2022 the markets recovery supported the growth to 4.3 million, but in 2023 the trend is again negative.
After the first nine months of the year, 2023 global sales have been 3.5 million (-0.9%) and Yamaha is again losing market share.
While sales are growing fast in Latam (+18.5% and in East Europe (+19.4%) and West Europe (+8.7%), the trend in Asia is negative.
In the Indian region (India, Pakistan, Bangladesh and others) sales are down 6.1%. Same trend in ASEAN are -3.1%, in Japan (-6.2%), South Korea (-19.4%) and Pacific (New Zealand + Australia) are down as well (-8.1%).
TVS actually ranks as third motorcycles manufacturer in the world, after Honda and Hero.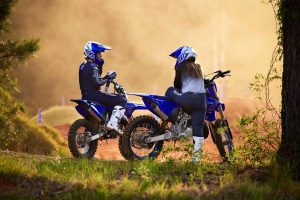 Yamaha Heritage and Innovation
The motorcycle division of Yamaha was founded in 1955, being incorporated on 1 July 1955 in Japan,[6] and was headed by Genichi Kawakami. Yamaha's initial product was a 125cc (7.6 cu in) two-cycle, single cylinder motorcycle, the YA-1.
In 1968 Yamaha launched their first four-stroke motorcycle, the XS-1. The Yamaha XS-1 was a 650cc four-stroke twin, a larger and more powerful machine that equaled the displacement and performance of the popular British bikes of the era, such as the Triumph Bonneville and BSA Gold Star.
In the early 1970s, Yamaha added reed-valve induction to its previously piston-ported designs to produce the twin-cylinder RD and single-cylinder RS families, with variants in a number of capacities. 
By 1980 the combination of consumer preference and environmental regulation made four strokes increasingly popular. Suzuki ended production of their GT two stroke series, including the flagship water-cooled two-stroke 750cc GT-750 in 1977.
In 1998 Yamaha marketed a 1000cc four cylinder road bike called the YZF 'R1', this model introduced a new style of gearbox design which shortened the overall length of the motor/gearbox case, to allow a more compact unit. This, in turn allowed the motor to be placed in the frame further forward, designed to improve handling in a short wheel-based frame.
In 1995, Yamaha announced the creation of Star Motorcycles, a new brand name for its cruiser series of motorcycles in the American market. In other markets, Star motorcycles are still sold under the Yamaha brand. This was an attempt to create a brand identity more closely aligned with the cruiser market segment, one of the largest and most lucrative in the USA.
In 2007, Yamaha established the Philippine operations and distributes Yamaha motorcycles under the corporate name of Yamaha Motor Philippines, Inc., one of more than 20 worldwide subsidiaries operating on all continents.