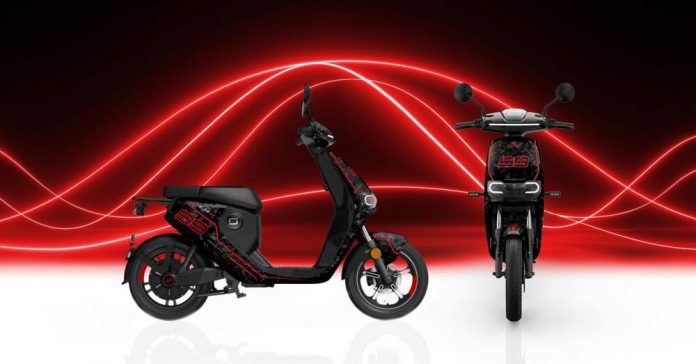 VMoto Global Global growth continued in 2022 although supply chain disruption in China. A new record was set up with annual sales at 37.807, up 19.6%.
McD tracks new vehicles registrations across the World (over 85 countries), reporting data on calendar year. When you wish to compare data reported by us to those declared by the manufacturers, consider they usually report their "sales" (vehicles invoiced), which are usually different from "registrations", accordingly with their fiscal year split. 
VMoto Global Sales Trend in 2022
Following a step by step growth reported in the last years, with a record volume hit each year, global V-Moto sales (which do not include of the parent company in China) have been over 30K in 2021 for the first time.
The growth continued in 2022 although supply chain disruption in China, were the production is based, created several difficulties to the distributors.
However, a new record was set up with annual sales at 37.807, up 19.6%.
Sales increased in Europe (+8.6%), the most relevant region counting for over 40% of the total, with outstanding score in the France (+30.8%), Italy (+146%), Spain (+137%). In all Europe, the VMoto success is immediate in any country, as soon as a proper distribution network is set up.
However, sales are fast growing in the ASEAN as well (+31.5%) and in Latin America (+26.7%) and the start up of a new distributor for USA is a good news for the next year.
Considering that around one third of sales are for the motorcycles models, VMoto actually is ahead of Zero, as the best seller manufacturer for EVs motorcycles.
V-Moto Heritage and Organization
Vmoto is a pure electric motorcycles and scooter manufacturer based in Perth (Australia) with production facilities in Nanjing (China) and a European distribution warehouse in Amsterdam (Ned), aiming to combine low cost Chinese manufacturing capabilities with European design in order to offer high performance and competitive products to international markets.
VMoto is listed on the Australian Securities Exchange (ASX code: VMT). 
Vmoto has one of the widest global distribution networks of any electric scooter manufacturer in the world, being represented by more than 30 distributors in 29 countries in the geographic regions of Asia Pacific, Europe, North America, South America and South Africa and is actively working to expand it in the next months.
Vmoto operates through three primary brands: Vmoto, Super Soco and E-Tropolis (in Europe) and produce two electric café racer motorbikes and two electric scooter, the E-Max deputy for delivery service and the CUX, a compact low cost scooter. For each of these models there are different configuration to match single country rules and EV incentives.