Best Selling Motorcycles Brands Ranking in the World in first half 2022. Behind the leader Honda, Indian Hero Motor regain the 2nd place thanks to a double digit growth, while Yadea (-15.7%) fell in 3rd.
For the first time we decided to share the ranking of the Top 10 Brands in the World. Please be aware data includes only 2/3 wheeler in the scooter, underbone, moped and motorcycles category. This mean that Tuk Tuk are not included and ATV/RUV or kick scooter neither. 
During the 2022, the global motorcycles industry (including moped, scooter, motorcycles, underbone) have recovered reporting 60.5 million sales, up 2.7%.
Looking at the performance in place by single manufacturer, it is clear that the trend is sharply different and correlated to many factors, like the exposure to winning or loser markets, the availability of EVs line up and the brand perceived value.
Said this, the Global market leader in 2022 as in the last decades is – by far – Honda.
Not a surprise, of course. It is almost well known that the Japanese manufacturer dominates the industry with around one third of the industry in its hands.
In 2022, Honda sold 17.5 million two wheeler globally (+5.6%) with 29.1% of market share, near 5 points below the 2016 level. We see the risk for Honda to keep losing market share as consequence of the current strategy to postpone electric models introduction, leaving space to emerging brands to keep space and reputation in this crucial and booming segment.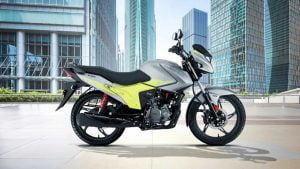 The second place in the global ranking is really a surprise. After being surpassed in 2021 by the roaring Chinese EVs specialist Yadea, the Indian Hero Motor re-gained the position thanks to 5.4 million sales (+4.9%) obtained for the most in India, while the Chinese competitor is struggling due to the difficulties of the Chinese market (for covid shut downs).
Indeed Yadea, is now third with 5.0 million sales (-17.3%). This fall must be considered a temporary trouble as the manufacturer is leader in the electric vehicles R&D and manufacturing and will be back on growing track already in the second half.
In fourth place there is Yamaha with 4.5 million (+7.2%). Yamaha market share at 7.5% is 5 points below the 2012 achievement.
Struggling both at home and overseas, Bajaj Auto was able to defend the 5th place with 3.0 million sales (-2.9%), with a short advantage over the fast growing and Indian rival TVS Motor, which sold 2.8 million (+15.3%).
In seventh place there is a fast recovering Suzuki with 1.8 million sales (+12.6%), which follows the +30% scored in the previous year.
Behind three Chinese giants, Haojue, Loncin and Lifan.