Peruvian Motorcycles Market in 2022 consolidated the previous years records. The growth was too fast is such a short period and in 2022 sales fell back at 312.713 (-13.7%).
Motorcycles Industry Trend and Perspectives
Peru's 2-wheeler market performance remained stable during 2012-2019 in the range of 160K-170K.
In 2020 due to the covid19 virus there was a boom in the demand for private vehicles ensuring safety individual mobility and motorcycles sales skyrockets +43% compared to 2019, with 237.770 sales, before to jump again in 2021 to the astonishing level of 362.393 sales (+52% compared to 2020 and over double than in pre-covid 2019).
The growth was too fast is such a short period and in 2022 sales fell back at 312.713 (-13.7%). However, the next years forecasts are still strong and motorcycle market is expected at further growths.
Looking at the competitive arena, in 2022 Honda consolidated the leadership with 85.047 sales (+4.0%) while the immediate follower, the local manufacturer Wanxin was getting worse (-19.9%).
All the sixth following manufacturers reported lost, with Bajaj Auto (-16.1%), Zongshen (-30.3%), Ronco (-27.4%), Nexus (-11.3%), Ssenda (-19.3%) and Lifan (-32.6%). The only brand with great improvement was Yamaha (+14.2%).
Most of Chinese manufacturer's difficulties are due to the short supply.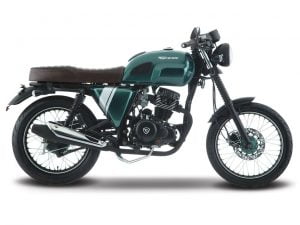 Peruvian Market Heritage
The motorcycles industry is really a relevant sector within the Peruvian industrial production with a wide group of manufacturers active with local manufacturing facilities, arrived here from Japan, China and India to challenge the several local brands.
The market could be considered broken down in two different types of customer areas, with the metropolitan zone around the capital Lima, similar to the other South American metropolis, with demand for scooter, moped and tricycles for business purpose and the rest of the country, characterized for still poor road infrastructures, where the two wheeler demand is concentrated on off road, enduro and ATV models.
In the last decade the trend was positive, with annual sales continuously growing up, driven by the economic development and the correlated surging demand for individual mobility, both for business and leisure.
As in general all Latin American people, Peruvian love motorcycles and are huge followers of the industry development and racing activities.
The positive market pathway was interrupted in the 2018, actually the all-time record year, when the government introduced the Impuesto Selectivo al Consumo (ISC) a new tax for all new vehicles sold for private use, with a 10% due for petrol vehicles and a 20% for diesel.