European Electric Scooter & Motorcycles Market is growing fast. Following the +22.6% reported in the previous year, in the 2021 the total Western European sales for Electric scooters and motorcycles have been 93.742, up 24.7%. Niu Tech is the market leader.
Please note data reported regards the motorcycles industry in large extended, including not only 2/3 wheelers as moped, scooter, motorcycles, but even other vehicles, like ATVs, usually included in this industry. Differently from ACEA and other local sources (like FEBIAC), we do not consider the powered-bicycles inside the industry, even because data available regards only registered bicycles and are limited to those countries (Belgium, Netherlands, France) where a plate is required.
When considering the Electric Vehicles, data reported by ACEM includes other segments, like powered bicycles and mini car, while we have decided to exclude them to provide a better and real outlook of the electric two-wheeler market
Motorcycles Market Trend 2021
As you may have seen, reading our report on European Motorcycles Market, one of covid 19 effect is to boost individual mobility demand, with almost all the European two wheeler markets fast recovering after the spring shutdown with a next year's Outlook more than positive.
The demand is really strong for electric scooter as well, while the consumers find just a limited offer with many manufacturers offering a product line-up thought for the fleet and sharing market, which was more than 90% of last year volume.
The fleet market was -and still is – in trouble, due to the sharp economic decline in the covid era and this is reflected on the lost reported by electric market in Spain and France.
However, even supported by local and national incentives, the demand is shifting from B2B to B2C, with final consumers asking for different products, smart, light, with a removable easy-to-charged battery and at a competitive price.
Not many products actually in the market match this characteristics with the effect that most of consumers at the end of purchase process still decide to buy a more traditional ICE vehicle.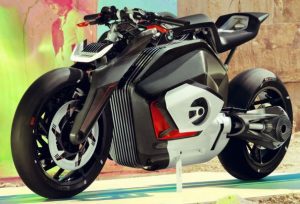 However, in the 2021 the total Western European sales for Electric scooters and motorcycles have been 93.742, up 24.7% from the previous year.
Thanks to a rocketing 2021 performance, France took the leadership as the largest EVs countries in Europe with 20.791 sales (+73.6%) overtaking Netherlands, actually in second place with 19.364 sales (+32.1%).
The third country is Spain, although a 2021 23.1% decline.
The market leader is the Chinese NIU, with 19.709 sales (+35.1% ). In second place the Australian based V-Moto, with 14.474 sales (+58.7%) and in third the Italian Askoll with 4.512 sales (+16.6%).