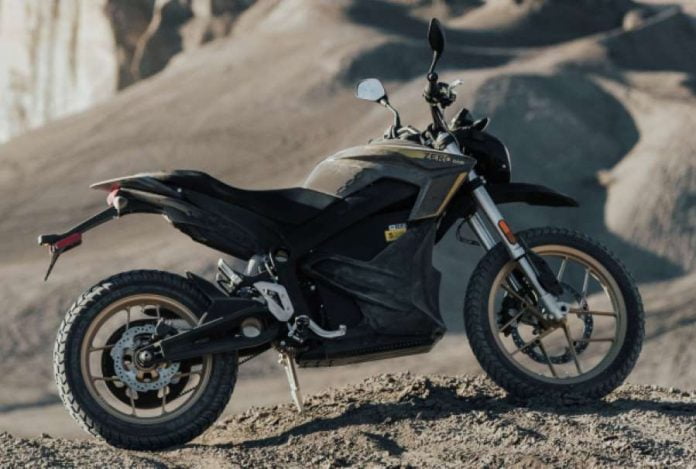 Zero Motorcycles Global Sales expected to boost after duties cut in Europe and triple EV incentives introduced in USA. Year to Date October sales have been just over the 3.000 units up 11.2% vs the 2020 and 41.9% vs the 2019.
McD tracks new vehicles registrations across the World (over 80 countries), reporting data on calendar year. When you wish to compare data reported by us to those declared by the manufacturers, consider they usually report their "sales" (vehicles invoiced), which are usually different from "registrations", accordingly with their fiscal year split. 
Zero Motorcycles Global Sales Trend
While the Electrification is still slow for the motorcycles segment and the million of electric two wheeler sales are concentrated in the moped/scooter segment, the California-based Zero Motorcycles the pioneer of the sector is struggling to move up the annual volumes.
After achieving around 3.500 sales in the 2020, this year the global performance has been penalized by European sales, which in the first ten months have been flat, after a first half 21.7% growth. Sales has been challenged by high duties imposed by EU community to USA made models and – as this duties has been revised in November – a recovery is expected for Zero in the next future.
Sales in North America started well in the first half, but then declined between July and October with an annual growth so far at 21%.
Year to Date October sales have been just over the 3.000 units up 11.2% vs the 2020 and 41.9% vs the 2019.
However, in November the electric motorcycles received generous tax credit proposals in the Build Back Better Act, which was passed by the US House of Representatives. Electric motorcycles already receive a 10% federal tax credit, but that figure was tripled to 30% in the new bill. The credit was capped at a maximum of $7,500, and will apply to electric motorcycles that meet certain minimum requirements. To qualify, the electric motorcycles need to have at least 2.5 kWh of battery and travel at speeds of at least 45 mph (72 km/h).
We have to expect Zero Motorcycles will fully benefit from this incentive and sales will be back on a positive track in short.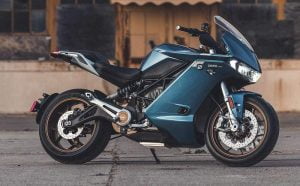 Company Heritage
Founded in 2006 in a Santa Cruz, California garage by a former NASA engineer, Neal Saiki, Zero Motorcycles aims to innovate in the motorcycles industry developing a unique range of sport motorbikes, all only electric fueled.
New York private equity firm Invus has led $86 million in funding since Zero was born — and depending on who you talk to, growth ahead of it. Electric motorcycles are seen as an area of the business that could boom in coming years, even as traditional gas-powered bikes wane in popularity.
Since February 2017 the company is under the leadership of the new CEO, Mr. Sam Paschel.
The business idea was almost easy – on paper – but daring to be realized: to produce an entire range of 100% electric motorcycles, from sport-street to motocross, and build up a company around them.
The current line up includes the Zero S (street), the Zero SR (street racing), the Zero FXS (supermoto), the Zero DS (dual-sport), the Zero DSR (dual-sport racing) and the Zero FX (motocross), the SR/F and the new SR/S.
Zero Motorcycles in charging phase
Technology
At the heart of every Zero is the efficient Z-Force® powertrain, which eliminates the need for the heavy and complex components found in conventional motorcycles. The Z-Force® motor contains only one moving part, is sealed and air-cooled, and requires no routine maintenance.
Despite its compact proportions, the motor produces up to 116 ft-lb of torque, more than you'll find in any 1,000cc gas-burning sport bike. The Z-Force® battery achieves the highest power and energy density in the EV industry and is backed by a five-year, unlimited mileage warranty.
Each bike's range is determined by battery capacity, speed and riding habits. With the optional Power Tank accessory, the Zero SR is capable of over 220 miles in the city and 110 miles on the highway. Zero FX and Zero FXS models feature an optional modular power pack system that allows batteries to be swapped in under a minute.
Charging
Charging a Zero is simple and convenient. No complex or expensive equipment or charge station installation required. Every Zero comes equipped with a built-in charger that turns any household 110/220V outlet into a "fueling station," and the connection takes just a few seconds to plug and unplug. Depending on battery capacity, charging can take from a couple of hours to overnight.
Distribution
USA is were Zero Motorcycles is selling more, thanks to the Government and Federal incentives supporting electric vehicles and for a wide distribution network across the country. Since this summer they have opened the first exclusive dealership in Orange County, California, starting a new phase of their distribution strategy, which will be based on exclusive dealerships. Actually there are 99 dealers in North America and 200 in the rest of the World (mainly Europe).
However actually Zero distributes models in 29 countries (plus USA):
Canada, Panama, Chile, Uruguay, Portugal, Spain, UK, France, Belgium, Switzerland, Italy, Austria, Germany, Denmark, Sweden, Norway, Finland, Czech Republic, Hungary, Ukraine, Russia, Turkey, Israel, Kuwait, UAE, China, Thailand, Indonesia and Australia.