Kymco Motorcycles Sales in the 2021 are penalized by the decline of domestic market and year to date September sales at 302.044 reported a lost of 16.9%, due to Taiwan sales down 21% and export down 8.2%.
McD tracks new vehicles registrations across the World (over 80 countries), reporting data on calendar year. When you wish to compare data reported by us to those declared by the manufacturers, consider they usually report their "sales" (vehicles invoiced), which are usually different from "registrations", accordingly with their fiscal year split. 
Global Registrations Trend in 2021
During the pandemic first waves, Taiwan was the best in the World to take the virus under control and when the local economy started to suffer for sharp export declining, government sustained the consumer demand, helping the domestic producers In the two-wheeler industry this policy helped the local giants, SYM and Kymco which have been resilient to the crisis.
Kymco is one of the biggest scooter specialist worldwide, with global sales steady growing in the last decade and an all-time sales record at three quarter of a million hit in the 2016. 
Having care to fully absorb the available capacity, the company export one third of production and for this is very dependent by the domestic market in Taiwan. As said, in the 2020 it was resilient with global sales at 502.000 (-3.6%) thanks to the growth in Taiwan, with export declined at 33% of the total.
In the 2021, the decline of domestic market is penalizing Kymco and year to date September sales at 302.044 reported a lost of 16.9%, due to Taiwan sales down 21% and export down 8.2%.
Sales are losing in double digit in China and are almost negative in Europe (-8.4%) as well, with Spain and Netherlands down 31%, Austria -43.2%, Portugal -61.2%, UK -35.9%, Sweden -63.8%, Bulgaria -53.2%, Germany -19%. These lost has been partially offset by positive data from Italy -the largest market for Kymco overseas- (+12%), Poland (+17%), France (+1%).
In the ASEAN (+25.4%) and Latin America (+13.1%) sales are growing, but these region are marginal for Kymco at global level.

New facilities in the Philippines
In a press briefing in Makati City on early April 2020, KYMCO Philippines president Allan Santiago announced the company decision to invest nearly 20 million US dollar in a new facility in the Philippines. The operations are supposed to start in the 2023, when the forecast indicates that the demand for a new type of two-wheeler models (mainly electric fueled) will be huge.
Indeed, the Philippines are among the fastest growing markets all over the World and new rules to limit pollution will dramatically transform the industry. The new Kymco plant will have a capacity of 6,000 units per month. It will  replace the current facility, located at the Sta. Maria Industrial Estate in Bagumbayan, Taguig City which has a capacity of 5,000 units per month and "old" technologies.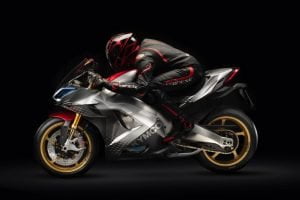 Brand Heritage
KYMCO stands for Kwang Yang Motor Company, headquartered in Kaohsiung, Taiwan. It has about 3.000 employees and produce more than 600,000 vehicles per year.
The company has established several production facilities abroad. Those are located in Indonesia (Jakarta), Malaysia (Petaling Java), China (Shanghai, Chengdu and Changsha) and Philippines (Bagumbayan, Taguig City).
Founded in 1964, KYMCO originally started out with technology transfer from Honda, Japan. Thanks to the technical know-how from Honda, KYMCO became one of Honda's high quality overseas manufacturing facilities.
Over the next two decades, Honda increased its business interest in Kymco, becoming one of its significant shareholder. However, their strong relationship ended in the 2000, when Kymco started to move on its own feet.
Kymco celebrated its 50-year anniversary in 2014 hitting the milestone of 10 million scooters, motorcycles, e-bikes, side-by-sides and ATVs sold in 100 countries, with an annual sales revenue exceeding (US)$ 1 billion.