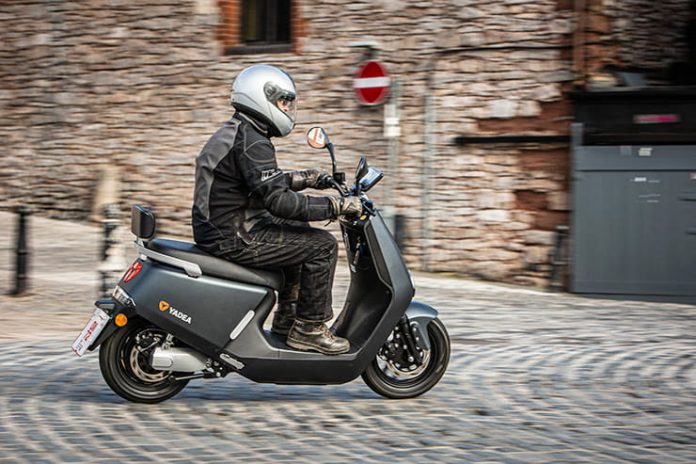 British Motorcycles Industry lost momentum. In the third quarter demand was very weak losing 22% versus the correspondent period last year and the Year to Date September figures were 99.332, up 10.8% vs the 2020 and 11.3% vs the 2019
Motorcycles Market Trend 2021
Following an almost negative start of the year, the UK motorcycles market is recovering while reporting the one of the worse performance in the continent, compared with the pre-covid trend.
Last year, although the late government approach to covid19 restriction measures, the market managed to end the year in line with the previous level, while in single month or quarter sales variations year on year have been huge.
Thanks to the "easy" comparison with the correspondent period last year, motorcycles/scooter/ATVs sales in the first half have been impressive. However figures at 66.348 were up 42.9% vs the 2020.
In the third quarter demand was very weak losing 22% versus the correspondent period last year and the Year to Date September figures were 99.332, up 10.8% vs the 2020 and 11.3% vs the 2019
Market leader is again Honda with 16.923 sales (+5.8%) followed by Yamaha with 12.339 (25.4%) and Triumph with 7.808 (+24.5%).
The World' Leader electric scooter manufacturers landed in the country. Yadea just arrived and sales boomed. 
In 2020, Lexmoto shines in a market down 2.7%
Ending the year with fireworks, the British Motorcycles Market ended the 2020 with a mere 2.7% lost and thanks to the BREXIT last time agreement found between Johnson's government and the European Community is ready to walk alone in the 2021.
The 2020 was really full of suspense, following the sharp decline caused by covid 19 spread in the second quarter and the recovery shown in Q3 and Q4 while the approach to the pandemic environment was embarrassing.
The market was sustained in the second half by new customers approaching the two wheeler for the very first time, with very young new customer, focused more oin the scooter segment, giving benefit to the market which recovered over 25% in the second half.
In December sales were 7.898 (+58.1%) ending the year with 104.525 sales (-2.7%), scoring over 100.000 units for the seventh consecutive year.
Looking at the competitive arena, Honda stands first with 17.072 sales (-18.5%) followed by Yamaha with 10.313 (-6.8%) and LexMoto with 10.201 (+54.2%).
In fourth place BMW with 7.683 (-17.5%) ahead of the British Triumph with 7.103 (-12.3%), KTM with 6.610 (+2.2%), Kawasaki with 6.348 (-10.3%), and Suzuki with 4.585 (+2.4%).