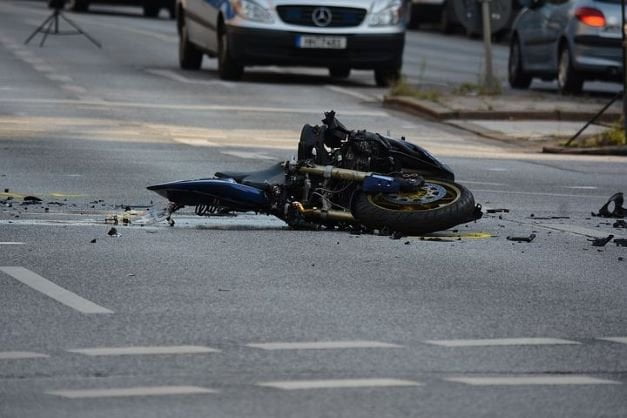 Riding a motorcycle is gratifying in many ways. It's a great physical and emotional exercise, plus the experience you can have is far more exciting than being behind the wheel of a regular motor vehicle. Especially if you're riding on one of those two-wheelers of the modern-day, the adventure is one of a kind, and you can create unforgettable memories throughout your trip.
However, these perks don't come without a few drawbacks. For starters, motorcyclists are less protected compared to their driving counterparts in a regular motor vehicle. This means that in case of an accident, the overall impact and severity of injuries could be more pronounced for a motorbike rider. A single crash or collision in your motorbike is enough to end your life.
Thankfully, many motorbike enthusiasts take extra measures to protect themselves in case of an accident while on their speed bikes, mopeds, or regular motorbikes. Some of these include having the necessary safety gear such as protective clothing, helmet, knee pads, and motorbike boots. On the same note, motorbike enthusiasts are increasingly learning the importance of having adequate insurance at all times.
Nonetheless, accidents can cause a tremendous amount of agony and frustration to the victim. They are famous for causing a great deal of physical pain and emotional suffering to the victim, not forgetting the financial implications resulting from these accidents.
Furthermore, road accidents are often marred with complexities, and they often take time before the victim can finally receive fair compensation for their injuries. If you guessed right, this is among the reasons many people approach lenders for a car accident loan.
But who can qualify for such a loan? How can an accident loan help you and how do you go about getting one? With this being said, the pointers below should give you a clear picture of what you must know about accident loans as a motorcyclist.  
1. What Is An Accident Loan? 
First things first, we need to clearly define what an accident loan is. Well, a car accident loan is a loan given to a plaintiff as a cash advance against the pending compensation judgment or settlement of their case. It is also called a resettlement offer loan as the settlement negotiations continue. The loan offered is basically an estimate of the potential settlement or compensation.
Once a settlement is received, the beneficiary pays back the advanced amount along with a sizable interest amount agreed in the contract. One of the greatest perks of an accident loan is that you don't have to pay the advance money back if you don't receive settlement/compensation. In other words, the lender carries the entire risk!
This is why accident loan companies are quite analytical when making lending decisions. At the end of the day, they have to stay in business. They need to make a profit, so they prefer high-value cases that are more likely to win.
2. Fast versus Affordable Rate Accident Loans 
There are many reasons anyone would want to take up an accident loan. For instance, the cash advance you get can help you navigate the costs and expenses resulting from the accident. Some of these may include:
Settling outstanding medical bills

Covering certain post-treatment costs  

Sealing the gaps left by lost income where necessary

Covering litigation fees

Funding motorbike repairs (in some cases)
As the plaintiff, you will need to consider all these factors before getting an accident loan. Most importantly, the folks at upliftlegalfunding.com/car-accident-loans recommend considering the cost of the loan and how fast you need it. When researching the market, it is best to choose a lender who provides both fast loans and simple, affordable rates without monthly payments. It should also be a non-recourse loan, meaning that you only pay it back when and if you receive a settlement.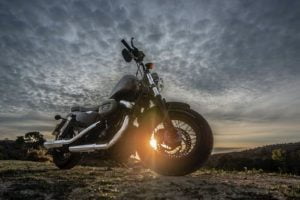 3. The Cost of Accident Loans 
Motorcycle accident lawsuits can be lengthy and taxing. Remember, receiving compensation from the accident is never instant. The majority of victims are mostly pushed to apply for a motorcycle accident loan. However, not all that glitters is gold.
A motorcycle loan can attract high interest to the money borrowed in the event you win the case. If, for instance, the court rules in your favor and you are awarded the settlement, the lender goes home with the humongous portion. Depending on the type of loan and how long it takes to settle, the lender can actually claim more than what you had borrowed.
This is all the more reason to consult your attorney before committing to any accident loan that might have negative repercussions on your financial wellbeing a few months or years down the line. After getting involved in an accident as a motorcyclist, a good attorney should help you get the right loan for your needs. They should also advise you against it if you don't need one.
4. You Don't Have To Repay It 
A loan is never a preferred choice for anyone. After an accident as a motorcycle rider, however, sometimes you are caught between a rock and a hard place. You are compelled to apply for one, and the lender expects you to pay their money back with the interest you agreed to.
Well, a motorbike accident loan is a unique kind of loan. This is because if you lose your case in court or your settlement is denied, then you are not obligated to pay it back. As earlier pointed out, you only repay an accident loan if you win the case and a settlement or compensation is granted.   
5. It's Faster These Days 
Motorcycles are seen as some of the handiest and most affordable modes of transport. However, the aftermath of an accident on a motorbike is often fatal. If you are lucky enough to survive, the impact can be dire. A motorcycle accident can crumble your life to dust, and providing for your family becomes an uphill task.
Taking a motorcycle loan becomes your best option out of the rocky situation. As hinted earlier, it can allow you to cater to your medical expenses and family needs as you recover. Perhaps thanks to the internet, the good news is that the process of applying for a loan is easy and quick, unlike the conventional bank loan. If you land a good lender online, your loan application can be approved just a few hours after application.
6. Not all Motorcyclist Qualify for a Loan
A motorbike accident loan can be a lifesaver when the unexpected hits. Apart from dealing with the torturous pain from the accident injuries, the victim is faced with financial strain. This desperation could force anyone to apply for a loan. Unfortunately, loan approvals are never assured, and your application could be rejected.
Most lenders tend to be choosy. No lender wants to throw their money down the stream. If the lender weighs your case and finds high possibilities of losing in court, the chances of getting denied an accident loan are higher.
7. Alternatives Could Help 
A motorcycle accident can be life-threatening despite the overwhelming expenses. With the readily available and alluring accident loan lenders, the offers can be tempting to most victims. It is not unlikely for a motorcyclist to run and take the loan from the first lender without considering the interest rates and their financial implications.
Also, some lenders will hardly reveal certain (hidden) fees in the terms and conditions section of the application document. This is not to mention that the amount you qualify for may not be enough to sweep all your current troubles away. This is why it pays to consider the alternative options carefully. For instance, you could look into disability payment plans or consider borrowing from loved ones and friends. Again, your attorney will be instrumental in providing guidance here.
8. No Collateral Is Needed 
An accident is no child's play. The last thing you want is a stressful life. The lengthy litigation process does not make it any better – it adds salt to the injury. During this lengthy process, your hospital bills continue to skyrocket, and meeting your daily personal needs becomes a hurdle.
The motorcycle loan becomes your best companion since it does not require any collateral. The lender does consider your credit score or employment status. All you need is for your attorney to prove your personal injury claim. If a lender insists that you provide security for the loan, just ditch the deal and move on to the next one.
Motorcycle accidents are the most catastrophic compared to automobile crashes. The reason being… It does not have any form of protection like an airbag or shell. An accident can pump tremendous financial pressure considering you are not working but are still expected to meet the mounting medical and other basic needs.
The last thing you want to worry about after a motorcycle accident is your financial health. A motorbike crash loan provides you with a much-needed shoulder to lean on, on your road to recovery. The loan comes in handy in easing the financial load of the victim. It can cover all the costs associated with the accident and other personal needs, thus releasing the burden from your loved ones as you wait for your case to be resolved in court.