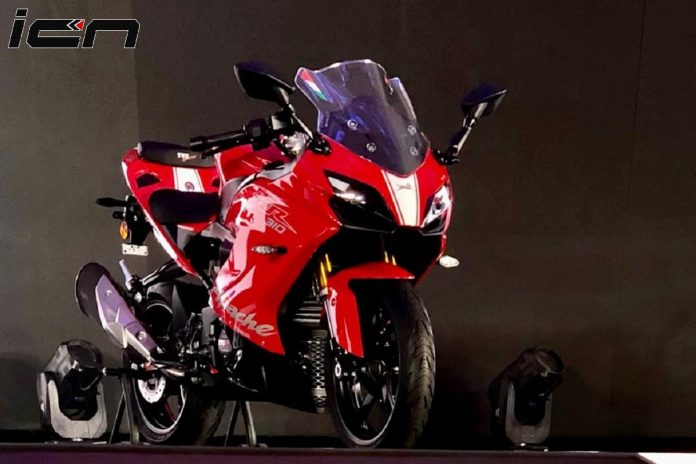 TVS Motor global sales is fast growing abroad but penalized by domestic sales in India. Global registrations during the first half 2021 (Jan-June in this calendar year) have been 1.1million, up 36.4% compared with the same period 2020 but down 30.7% compared with the 2019.
McD tracks new vehicles registrations across the World (over 80 countries), reporting data on calendar year. When you wish to compare data reported by us to those declared by the manufacturers, consider they usually report their "sales" (vehicles invoiced), which are usually different from "registrations", accordingly with their fiscal year split. 
Global Registrations Data in 2021
Following the deep sales lost reported in the 2020, TVS Motor is recovering this year with a speed still below expectations and well below the 2019.
Global registrations during the first half 2021 (Jan-June in this calendar year) have been 1.1million, up 36.4% compared with the same period 2020 but down 30.7% compared with the 2019.
In the Indian region, TVS is penalized by the still strong covid19 presence in India, but even by the block to import in Sri Lanka. In all other regions, sales are growing, with South America +105.5% vs 2020, ASEAN +17.7%.
Global 2020 sales down 19%
The effects of Covid19 long stage in India are heavy for all big Indian motorcycles manufacturers and TVS is not a case apart.
The first half 2020 was awful for the company, reporting over 45% lost compared with the correspondent period in the previous year and the progressive recover scored in the second half allowed just to reduce the lost, which has been the highest ever scored by the firm.
In the full year 2020 global sales have been 2.3 million, down 19.1% or 0.6 million from the previous year.
In the year, sales in India fell down 20.6% but even in the top foreign regions sales declined, with ASEAN down 18.7% (preliminary) and LATAM down 7.9% (preliminary).
Other countries in the Indian region (Bangladesh, Sri Lanka) lost as well.
TVS took over Norton in April 2020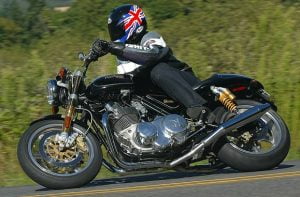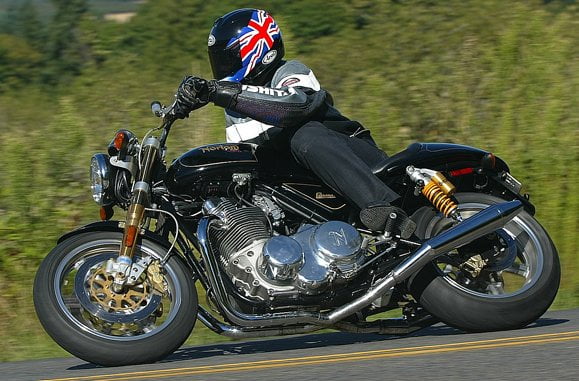 The historic Norton marque slid into administration in February amid claims of unpaid tax bills and discrepancies over misuse of pension funds.
As the weeks progressed it became increasingly clear the mire Norton's owner Stuart Garner and associated partners had seemingly driven the manufacturer into with a number of investigations now pending.
However, the brand itself looks to have been saved from complete collapse after TVS Motor – one of a handful of parties through to be interested in Norton – stepping in with a £16 million deal, believed to be a cash one, to bring it under Indian ownership.
Founded by James Lansdowne Norton, in Birmingham, in 1898, Norton Motorcycles is among the most popular British motorcycle brands of all time and is one of the most emotive marques today. Since the 20th century, Norton Motorcycles is renowned for their classic models and eclectic range of luxury motorcycles ranging from authentic retro classic reboots of the famous Commando to their contemporary 200 bhp, 1200cc V4 super-bikes.
Norton moved to its current home at Donington Park in 2008 and in 2009 CEO Stuart Garner set the World Speed Record for a Rotary Powered Motorcycle (recording 173 mph for a timed mile).
Norton is a famous brand, but actually is basically unsold. They affirm to distribute in 21 countries, but their global registrations in the 2019 have been only 128 of which 98 in the UK.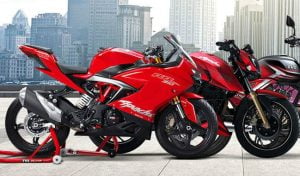 Investments in Electric Vehicles and IT Technologies
Among two-wheeler makers, TVS Motor leads in backing start-ups. In the past three years, the Chennai-headquartered entity has invested in four companies. In comparison, HeroMotoCorp had two rounds of funding; Kwang Yang Motor and Mahindra Group had a deal each in this period.
TVS Motor, through its Singapore subsidiary, has taken minority stakes in start-ups across domains — electric vehicles (EVs), artificial intelligence (AI), the Internet of Things. Others in the segment invested mostly in EV and urban mobility solution start-ups.
Of its four investments, two are in the Industrial Internet of Things (IIoT) and machine learning, and in AI. In early May 2019, the company announced investment of $3.85 million in TagBox, a supply chain and machine learning platform company.
This was part of a Series-A funding round entirely led by it and by TVS Motor (Singapore). From end-June 2018 till end-March 2019, it invested Rs 72.4 crore in the Singapore subsidiary, according to company disclosures.
Rajesh Narasimhan, board member at TVS Motor and chief executive at the Singapore entity, said: "We evaluated many companies providing IoT solutions in the supply chain and logistics space. And, found TagBox's product offerings and solutions to be a unique blend of IoT, Machine Learning and close-loop AI." This investment in Tagbox is part of an initial set being made in strategically relevant digital start-ups.
Last month, it acquired a minority stake (14.1 per cent) in US-based IIoT firm Altizon and in Altizon Systems, the latter an Indian company.
TVS Motor invested around $1 million in Ultraviolette Automotive, an electric mobility solutions firm, in December 2017, for a 14.8% stake. Another $1 mn in August 2018 had raised its shareholding.
In August 2017, the company had announced acquisition of 24 per cent in RentOnGo, a Bengaluru-based start-up operated by Condivision Solutions and an online marketplace for renting of motorcycles.
The heritage
TVS Motor manufactures a wide range of two-wheelers from mopeds to racing inspired motorcycles. The company also manufactures three-wheelers. The company has an annual production capacity of 4 million 2 wheelers & 120.000 three wheelers.
It is one of the leading two-wheeler and three-wheeler exporters from India distributing to over 60 countries. The company has manufacturing plants located at Hosur in Tamil Nadu Mysore in Karnataka and Nalagarh in Himachal Pradesh. It also has one manufacturing unit located at Karawang in Indonesia.
In 1979 TVS Group company Sundaram-Clayton Ltd started Moped Division at Hosur to manufacture TVS 50 mopeds. In 1982 the company entered into a technical know-how and assistance agreement with Suzuki Motor Co Ltd of Japan and in 1985 they incorporated a new company Lakshmi Auto Components Pvt Ltd for the manufacture of critical engines and transmission parts. In 1986 the company acquired the assets of the moped division from Sundaram Clayton Ltd. Also the name of the company was changed from Indo Suzuki Motorcycles Ltd to TVS Suzuki Ltd.
TVS and Suzuki shared a 19-year-long relationship that was aimed at technology transfer for design and manufacture of two-wheelers specifically for the Indian market. Re-christened TVS-Suzuki, the company brought out several models such as the Suzuki Supra, Suzuki Samurai, Suzuki Shogun and Suzuki Shaolin. In 2001, after separating ways with Suzuki, the company was renamed TVS Motor, relinquishing its rights to use the Suzuki name.
The TVS group and Suzuki Motor Corporation parted ways from their 15-year-old joint venture on September 27 2001. 
In 2016 TVS started manufacturing the BMW G310R, a model co-developed with BMW Motorrad after their strategic partnership in April 2013 and in December 2018, the Hosur plant where the motorcycle is manufactured, rolled out its 50,000th G310R series unit.