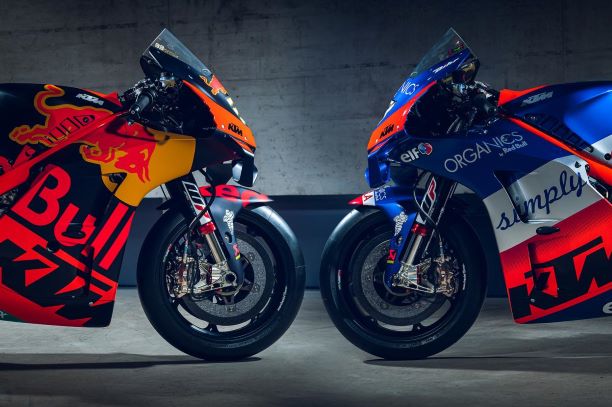 European Motorcycles Market ended the 2020 +2.5% from the previous year recovering in the second half all the sales lost during the March/May lockdown. Sales in the European Community + EFTA+ UK have been 1.5 million. KTM shines with sales up 18%
Please note data reported regards the motorcycles industry in large extended, including not only 2/3 wheelers as moped, scooter, motorcycles, but even other vehicles, like ATVs, usually included in this industry. Differently from ACEA and other local sources (like FEBIAC), we do not consider the powered-bicycles inside the industry even because data available regards only registered bicycles and are limited to those countries (Belgium, Netherlands, France) where a plate is required.
European Motorcycles Market Trend
The covid 19 has changed the European motorcycles market introducing an acceleration towards the electrification process, almost slow until last year and enhancing the two wheeler mobility plus compared with public transportations.
Of course, when in the March-May period almost all major market have been blocked due to the lockdowns measures taken to counteract the virus first wave, the continental sales declined sharply.
However, the day after activities restarted (between May and June) two wheelers showrooms have been targeted by a growing number of people, most of them approaching the sector for the very first time. And sales rebound fast.
Between May and June the most of sales previously lost have been recovered with Year to date September sales down only 0.6% compared with the correspondent period last year.
Although the impact of Covid19 second wave, in the Q4 the two-wheeler market was resilient, thanks to the additional stimulus  generated by the expected changes in the emission rules, effective from January 1st, 2021, when only euro5 vehicles will be registered.
Thus, following the +4.0% reported in October and the +12.6% in November, with December again strong (+25%), the total  2/3 wheeler plus ATV/RUV sales in the European Community +EFTA+UK in the entire year has been 1.52 million, +2.5% from the previous year.
Looking at the single countries, the largest market  was  France  ending the year marginally down (-1.9%) while, the second was Italy (-4.9%), and – thanks to a huge +51.5 scored in the Q3, in third place there is Germany (+20.2%).
The fourth largest market is Spain (-9.9%) followed the UK (-2.9%) and the Netherlands (+34.3%).
In the same period, the market leader, Honda sold in the entire European region 185.000 vehicles (-11.7%).
In second place Piaggio with 165.000 (+3.8%) and in third the Japanese rival Yamaha with 158.000 (+1.6%).
Behind BMW with sales at 101.000 (-2.9%), the roaring KTM with 72.000 (+18.2%), Kymco with 70.000 (+0.3%), Kawasaki with 69.000 (+2.1%), SYM with 69.000 (+6.3%).