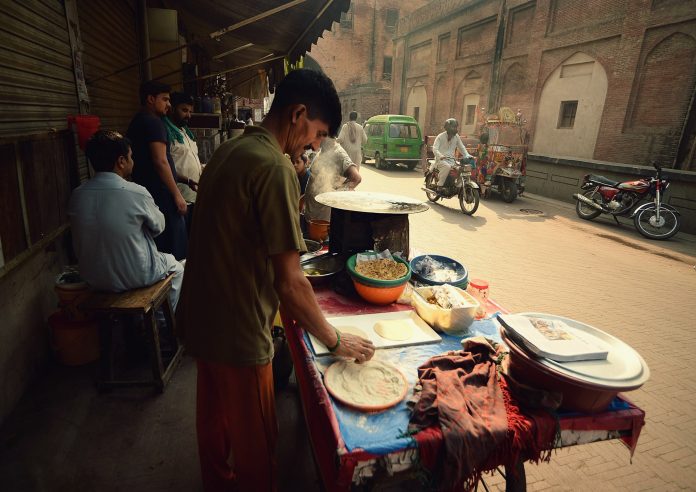 Pakistani two and three wheeler sales further recovered in December (+22%) ending the 2020 with a single digit lost although the sharp Q2 fall. In the 2020 sales at 1.5 million (-8.9%) were the fifth highest world-wide. Honda dominates the market ahead of a group of local manufacturers.
Economic Environment
Pakistani economy likely recovered in Q1 of this fiscal year—which began in July 2020—after GDP growth slowed significantly in FY 2020 (July 2019–June 2020) due to lockdown measures imposed at the tail end of the year. In July–September, industrial production rebounded, mainly due to healthier manufacturing activity.
Moreover, average remittances growth surged in the quarter, which, coupled with easing containment measures, should have boosted private spending.
However, an uptick in new Covid-19 cases prompted a snap-back of some restrictions in mid-November, which should be weighing on activity somewhat; that said, a full lockdown is unlikely in the coming months.
Two-wheelers market trend
After the acceleration in sales recovery scored in the third quarter of this calendar year (+22%), in October the two and three wheeler market kept to grow in double digit with 175.568 sales (+12.0%), further accelerating in November with 171.122 sales (+17.0%) and in December with 157.269 sales (+22.1%) scoring the highest sales level of the year.
The calendar year 2020 ended with 1.52 million sales (-8.9%) and the market gained one place in the global ranking, overtaking Thailand, and now ranks in fifth place.
Brand-wise, Honda is leading the scene with 976.000 sales (-3.5%), followed by United Auto with 334.000 (-10.0%) and Road Prince with 135.000 (-23.1%).
Pakistani Market Heritage
Before 2004, nobody could have ever thought that Pakistan motorcycle industry would flourish at such an exorbitant scale. In those years the market volume was below 0.1 million annual units and two companies only (Atlas Honda and Dawood Yamaha) were operating in the market. Suzuki and Qingqi held minor shares.
Thanks to government open policy, new manufacturers entered the market backed by Chinese technology and the sector become crucial in sustaining Pakistan economic development. In the last 15 years, it has become the preferred solution for individual mobility.
The following factors played a vital role in this development:
Cheap but reliable technology from China.
Independent sourcing of technology i.e Engines from China and Body parts from local vendors.
Assemblers of Japanese brands had to pay a big amount as royalty to their principals, while new assemblers are sourcing everything independently. It has reduced bike cost.
Overhead expenses are small as most of the companies operate in limited areas.
Financing/leasing facility is available at local level. This facilitated lower-income people to buy a bike despite limited resources.
In recent years, Pakistani motorcycles industry has been among the fastest in the World. Indeed, the milestone of 1 million units has been hit for the first time only in 2015 and now the market is already running towards the 2 million annual sales. Following the over 1.4 million sales achieved in 2017, the market further boomed in 2018, with a record of 1.9 million sales. up 6.6%, and scoring the All Time Record.
However, rupee depreciation together with tax increase and less cash available for credit, penalized the market since the end of 2018. Motorcycles' price further increase, discouraging the demand and the market has taken a negative path.
This article was written with the contribution of Mr. Imtiaz Ahmad, a Motorcycles professional living in Pakistan.