French Motorcycles Market accelerated in December (+45%) due to the expected introduction of Stage 5 euro emission level. In 2020 sales lost only 4% with 295.000 registrations. Behind the leader, Yamaha, Piaggio overtook Honda for the second place.
Motorcycles industry in 2020 breached down the positive annual pathway and after the two previous positive years, with 2019 over 0.3 million sales, first time after seven years, last year sales declined.
However, the year was absolutely "acceptable" considering the final lost was in single digit, after the sharp Q3 lost. In addition the year accelerated the electrification process and new customers approached the industry, moved by the new desire for individual and safety mobility.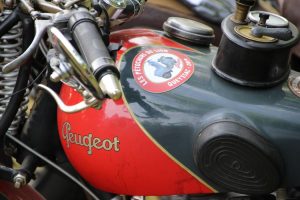 In the fourth quarter the second covid19 wave forced prolonged lockdown in the country, penalizing sales volume in October and November (-15.9%). Therefore, new registrations boomed in December (+45%) due to the expected introduction of Stage 5 euro emission level, in January, with several dealers and manufacturers pushing hard to reduce the euro 4 stock, including some self-registrations, which will penalize the start of the 2021.
December sales have been 17.158 (+45.8%) with full year figures at 295.100 (-4.1%). While the first quarter 2021 is foreseen slow, the 2021 projections are almost positive for the entire industry.
Brand-wise Yamaha confirmed in 2020 the leadership with 34.847 sales, -0.7%, followed by Piaggio 28.533 (+7.5%), which boomed (+60%) in December, with a good quote of self-registrations, gaining on the final line the second prize overtaking Honda now third with 27.083 (-18.2%).
In fourth place Peugeot with 18.554 (-10.4%) followed by BMW with 18.081 (+1.6%), Kawasaki with 14.024 (-14.1%) and SYM with 11.723 (+26.3%).