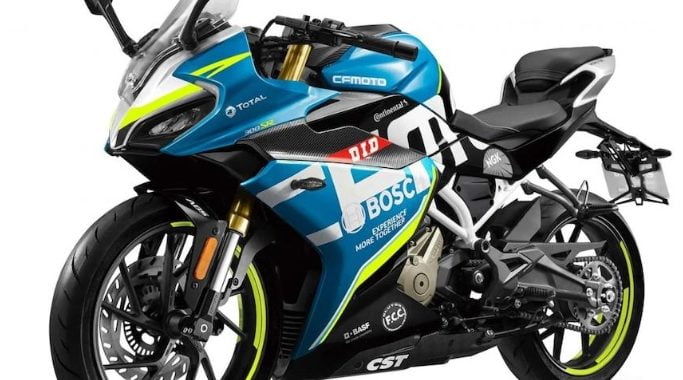 CF Moto is a leading Chinese brand, leader in production of high valuable ATVs and Side by Side, which a growing line up of motorcycles in the range of 125-850 cc. After the quotation in Shanghai stock exchange in 2016 the firm doubled global sales.
McD tracks new vehicles registrations across the World (over 80 countries), reporting data on calendar year. When you wish to compare data reported by us to those declared by the manufacturers, consider they usually report their "sales" (vehicles invoiced), which are usually different from "registrations", accordingly with their fiscal year split. 
Zhejiang CF Moto Power Co., Ltd. engages in the development, manufacture and sale of motorcycles and scooters, all terrain vehicles, utility vehicles, boat and power sports engines. While the brand CF Moto exist in China since 1989,the current company was founded on December 9, 2003 and is headquartered in Hangzhou, China.
The Company's main products include 400cc to 800cc displacement section of the four-wheel all-terrain vehicles, 125cc-250cc small displacement motorcycles, 250cc-500cc medium displacement motorcycles, 500cc or more larger displacement motorcycles. The Company's products are mainly used in outdoor operations, industrial constructions, sports and leisure, fire patrols, military defense and other fields.
Quoted in 2016 at Shanghai Stock Exchange, the companies is rolling out record after records becoming one of the most successful Chinese brands internationally, with 2020 revenue record of 4.1 Bln Yuan (+27%).
CF Moto is the leader Chinese ATV / RUV (side by side) vehicles, exporting 73% of total sector in near 100 countries worldwide with three product series: CForce, UForce  and ZForce.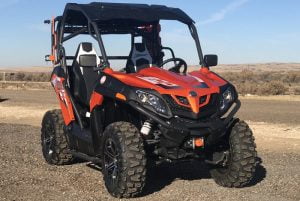 However, in China the brand is famous for the motorcycles line up, the only "premium" offer among Chinese brands, with a range of sporty two wheeler, and with the best seller in the 250 cc class, the 250NK.
CF Moto is industrial and commercial partners of Pierer Industry AG, the holder of KTM, Husqvarna and Gas Gas brands. Together they hold a join venture in China (controlled 51% by Zhejiang CF Moto Power Co, which is the exclusive distributor for KTM in China with a plant with 50.000 units annual capacity (and expansion to 100.000).
In the 2020 the company kept the rolling growing trend, reporting global sales increase by 23% and hitting the fifth all time record in a row, with 128.849 vehicles sold in the World (around 40% in China and the rest in near 100 countries).