Brazilian Motorcycles Market in October fell down in double-digit with 90.807 registrations (-11.4%). After the first ten months of the year, sales have been 756.203, down a sharp 17.6%. Kawasaki is shining while Harley-Davidson & Suzuki struggle.
Two-wheelers sales in October
The evolution of 2020 trend within the motorcycles industry in Brazil is in line with our expectations. The lackness of immediate actions against Covid 19 have created a permanent reduction on customer demand and the market is struggling.
Following the negative data reported in the previous  month, September was back in positive view with total sales at 100.656 (+5.7%) ending the Q3 up 0.3%, but October was again down in double-digit, with 90.807 registrations (-11.4%).
After the first ten months of the year, sales have been 756.203, down a sharp 17.6%.
Looking at the categories' performances in the first nine months, the Scooter +50 segment is falling in double-digit (-26,1%) as well as Motorcycles +50, down 22,8%.
Brand-wise, the leader is Honda with 595.000 units sold in ten months (-20.6%), followed by Yamaha with 122.919 (-1.2%) and BMW with 8.576 (+1.6%).
In fourth place Kawasaki is shining with 7.717 units (+15.8%) followed by Suzuki with 6.681 units (-34.7%) and Harley-Davidson with 3.446 (-30.1%).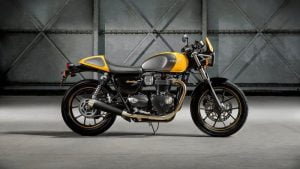 Market Outlook 2020-2025 improved from the previous month
In the Beyond Covid19 project, we are revising on monthly basis and sharing with our Clients the 2020-2025 motorcycles market outlook.
In case of Brazil, recent month's data confirmed a shy trend and the full year is projected at 926.000 units, down 15.7%, while the 2021 recovery is foreseen slow, although the pre-covid trend was almost positive.
In 2019 sales up 12% at 1.07 million units, ranking 8th in the World
Brazilian 2-wheeler market is the largest in Latin America and one of the Top 10 in the World. Hit by the economic crisis in the 2014, the market had fallen down rapidly from 1.59 million units achieved in 2013 to  814.440 in 2017.
However starting in the 2018 the market has approached a positive pathway, still in place, fuelled by the growing internal demand. According to data released by the Brazilian Minister of Transportation, the total motorcycles, scooters and ATV sales in the 2019 have been 1.072.391,  up a robust 12.0%, the highest level in the last four years.
At the end of 2019, Brazil ranks as the 8th largest motorcycles market in the World, ahead of Mexico and Taiwan, and a step back to  Thailand and Pakistan.