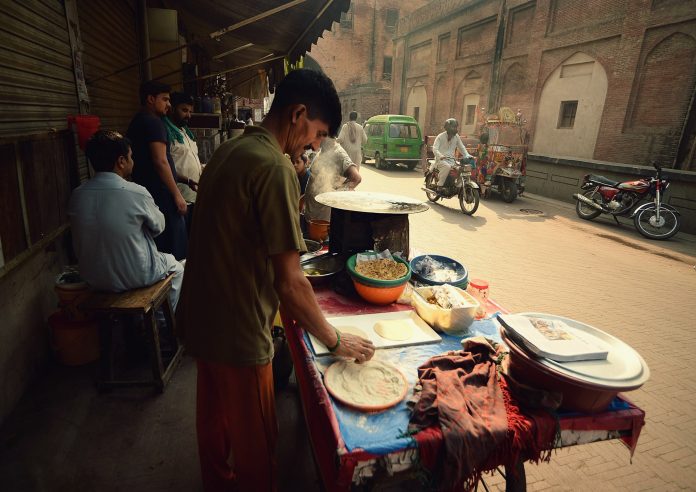 Pakistani motorcycles market August recovery was shy with sales up 10.5% at 141.829 units sold. With this data, the first eight months 2020 balance is still widely negative, with 861.535 sales, down 22.6%.
Two-wheelers trend in August
After the acceleration in sales recovery scored in the previous month (+32%), August recovery was shy with sales up 10.5% at 141.829 units sold. With this data, the first eight months 2020 balance is still widely negative, with 861.535 sales, down 22.6%.
Covid-19 infections indicators are displaying a definite slowdown in virus spread. The Government, who has always refused to impose a complete lockdown, is implementing a new strategy: small areas only are locked down when new infections are recorded.
Brand-wise, Honda is leading the scene with 537.732 units YTD (-20.2%), followed by United Auto 200.708 units (-19.2%) and Road Prince, placed third, with 78.469 units (-32.6%).
2020 Motorcycles Market trend & outlook
Despite the high expectations of a recovery, following the double-digit lost reported the previous year, the beginning of 2020 has not been positive in Pakistan with Year to Date February sales at 281.542, down 2.9%.
The Covid19 emergency reduced sales even further, pushing March registrations down 27.9%. Affected by the lockdown of major economic activities, Pakistan two-wheelers market went down 97% in April, with Honda delivering 2k unit. Year to date April sales have been 383.995, down 33.9%.
During May and June economic activities have been gradually reopened. However, as Covid19 spread seems far from slowing down, businesses are still in great difficulty.
The motorcycles industry, which is the main mobility sector in the country, perfectly mirrors the trend, with May sales at 39.167 (-75.3%)
Pakistan was still dealing with containment measures against the spread of Covid19. The lack of adequate measures is extending activities' partial shutdown period that will eventually deteriorate customers' purchasing power even in the post-covid19 era.
June seems to be a turning point in the market as the month closed  at +7.6%. Indeed, despite virus cases soar, Pakistan government is refusing to impose a complete lockdown, shielding the country from an economic collapse.
July sales registered a +32.2% in the two-wheeler market, closing the month with 149.521 units sold.
Market Outlook 2020-2025
In the Beyond Covid19 project, we are revising on monthly basis and sharing with our Clients the 2020-2025 motorcycles market outlook.
As far as Pakistani industry, the August performance was below expectations and in general the actions in place to counteract the covid19 spread are reducing our confidence on the market recovery.
Consequently full year 2020 outlook has been moderately downgraded at 1.48 million units, down 10% from the previous year.
2021 outlook has been reduced as well and actually is at 1.6 million (+8%), not recovering the 2019 pre-covid level.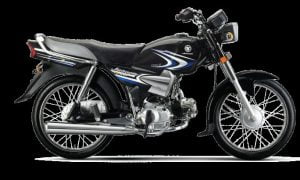 Pakistani Market Heritage
Before 2004, nobody could have ever thought that Pakistan motorcycle industry would flourish at such an exorbitant scale. In those years the market volume was below 0.1 million annual units and two companies only (Atlas Honda and Dawood Yamaha) were operating in the market. Suzuki and Qingqi held minor shares.
Thanks to government open policy, new manufacturers entered the market backed by Chinese technology and the sector become crucial in sustaining Pakistan economic development. In the last 15 years, it has become the preferred solution for individual mobility.
The following factors played a vital role in this development:
Cheap but reliable technology from China.
Independent sourcing of technology i.e Engines from China and Body parts from local vendors.
Assemblers of Japanese brands had to pay a big amount as royalty to their principals, while new assemblers are sourcing everything independently. It has reduced bike cost.
Overhead expenses are small as most of the companies operate in limited areas.
Financing/leasing facility is available at local level. This facilitated lower-income people to buy a bike despite limited resources.
In recent years, Pakistani motorcycles industry has been among the fastest in the World. Indeed, the milestone of 1 million units has been hit for the first time only in 2015 and now the market is already running towards the 2 million annual sales. Following the over 1.4 million sales achieved in 2017, the market further boomed in 2018, with a record of 1.9 million sales. up 6.6%, and scoring the All Time Record.
However, rupee depreciation together with tax increase and less cash available for credit, penalised the market since the end of 2018. Motorcycles' price further increase, discouraging the demand and the market has taken a negative path.
This article was written with the contribution of Mr. Imtiaz Ahmad, a Motorcycles professional living in Pakistan.