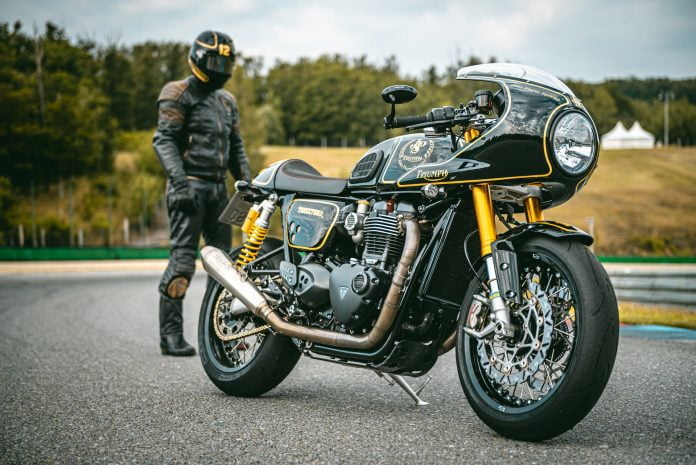 European Motorcycles Market posted a huge increase in July when sales have been 216.377, up a solid 22.0%. In the first seven months 2020 sales have been 924.947, down 8.1%. All countries in positive territory a part Greece, Finland, Hungary and Croatia.
European Motorcycles Market Data – July 2020
Please note data reported regards the motorcycles industry in large extended, including not only 2/3 wheelers as moped, scooter, motorcycles, but even other vehicles, like ATVs, usually included in this industry. Differently from ACEA and other local sources (FEBIAC), we do not consider the powered-bicycles inside the industry even because data available regards only registered bicycles and are limited to those countries (Belgium, Netherlands, France) where a plate is required.
In July the two-wheeler market in Europe reported a strong increase with total sales within the 27 EU countries (UK is still included) at 216.377, up a huge 22.0%.
In the first seven months 2020 sales have been 924.947, down 8.1%
Year to date July, the largest market in Europe was  France (-12.7%) followed by Italy (-15.8%), Germany (+6.3%), Spain (-18.4%), UK (-16.2%) and the Netherlands (+15.6%).
In the same period, the market leader, Honda sold in the entire European region 123.010 vehicles (-15.2%).
In second place the Japanese rival Yamaha with 105.224 units (-1.4%) and in third  Piaggio with 99.844 (-5.3%)
Behind BMW with sales at 66.989 (-12.2%), Kawasaki with 49.803 (-0.7%), Kymco with 42.707 (-5.2%) and SYM with 39.551 (-4.1%).
Motorcycles Market Trend
Following the recent years positive pathway, the European motorcycles industry started the 2020 quite well with a robust increase in January (+11.4%) and in February (+7.7%), before to fall down in March (-37.5%) and in April (-61.1%) when the spread of Covid19 forced the people to stay home and shutdown plants and dealerships in the majority of countries.
However, as the countries exit from lockdown in May, an immediate strong demand for new motorcycles supported the sales and the European market rebounded already in May, when sales were down 7.7%, mainly due to the lockdown still active in UK and Spain.
In June European sales have been 209.588 (+24.2%) with only three countries in negative territory, Finland, Greece and Croatia.
The first half ended with 721.286 sales (-14.5%). 
Market Outlook 2020-2025 improved from the previous month
The reactiveness of European governments to the Covid19 economic impact was outstanding and the country is working with huge sustain in the "new normality". However, the demand for a more individual mobility and the increased offer of more performing electric scooter will speed up the recovery within our industry.
In the Beyond Covid19 project, we are revising on monthly basis and sharing with our Clients the 2020-2025 motorcycles market outlook and are glad to see this outlook improved now for Europe from last month, with full year 2020 projection at 1.45 million units, down 3.6% from the previous year.
The 2021 will allow the market to be back at pre-covid level, despite the effects of stage 5 emission level (due in January 2021), while consumer's demand will change the mix within the market, accelerating trends in place before the virus and showing new trends.