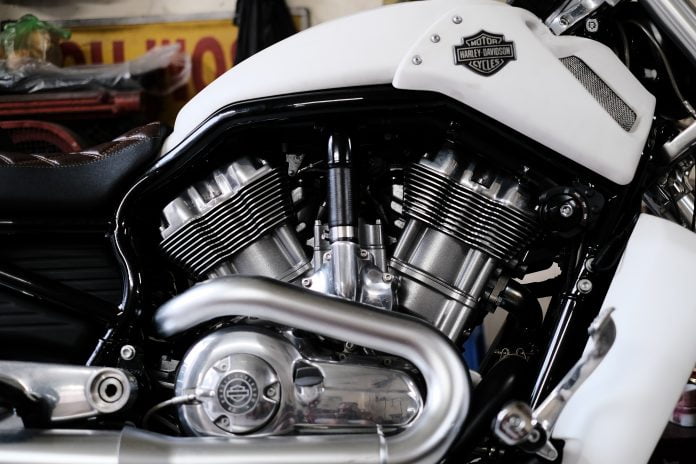 Harley-Davidson is ready to close all operations in India while cutting 700 positions worldwide, as first steps of the announced "Rewire"  turnaround strategy. Meantime, first half 2020 sales were 93.810, down 22.1%, losing in 65 out of the 71 countries tracked by McD
First Half 2020 Global Sales declined 21.9%
In the first half 2020 Harley-Davidson global registrations have been 93.810 (-22.1%).
Please note the official data reported by the company are a bit lower (93.200) but they do not have yet all markets figures.
Sales in US represented 58.6% of global sales, reporting a -22.4%, while the second market is Germany (-10.2%) losing significantly market share and the third is Japan (-3.7%.
In the fourth and fifth markets (France and Canada) sales declined 33%, again representing a deep lost in market share.
Sales in Australia were -6.3% and in Brazil -13.0%.
Among the few  positive data, China, with sales up a huge 41% (but figures refer to wholesales, not registrations) and Sweden (+26.2%).
In the 71 countries in which we found Harley-Davidson sales, black data for the first half are only in these other markets: Luxemburg, Costa Rica, South Korea and Slovenia.
An almost dark outlook.
In India, the largest two-wheeler market in the World, but with marginal sales for premium brands, Harley-Davidson lost 50% of sales in the last half (590 units), despite a wide distribution network and local production.
Harley-Davidson scales down India operations
We are not surprised, but fully understand the decision announced on August 6th. 
The company is slashing production at its assembly operation and even the commercial operations had been cut down, with the Indian Managing Director moved in the Singapore office, which is now coordinating all operations in Asia and South America.
Major departments such as sales, marketing and after-sales will be trimmed down in staff strength.
Multiple rumours suggest that the company would be closing its plant in Bawal, Haryana towards the end of next month. This would mean that production of Street 750 will stop.
The "rewire" turnaround strategy started up
In the last ten years, Harley-Davidson global sales declined constantly, resulting on the lost of market share in a growing industry and losing contact with market reality.
For years, Harley's Management reported they were losing the customer base due to the increased age of their clients, keeping to focus mainly within Milwaukee than to the World. The traditional custom segment declined worldwide, but the main reason was the inability of the – by far – segment leader to renovate its proposal while keeping up the brand value.
When they tried to purchase other brands, they failed, unable to set up their minds on a different-from-Harley business approach.
Finally, in February this year, the company announced the CEO Matt Levatich, stepped down, after a 26-year career at Harley-Davidson – including five years as CEO in which the company lost more than half of its market value.
Levatich tenure came at a time when many manufacturers were tested by mounting tensions between the U.S. and its biggest trading partners.
The Harley CEO went from being one of the first company leaders to be welcomed to the White House in early 2017 to contending with angry tweets about closing a U.S. factory and adding production overseas to avoid tariffs.
Unfortunately, the decision to take additional production in India was arguable, considering the limited size of over 250ccc market and the difficulties to export from India. Indeed, other premium brands which started Indian production, played in partnership with local manufacturers. 
Jochen Zeitz, who took over in February, is hailed for turning around the Puma brand's near-bankrupt business.
Called to rethink Harley-Davidson, his first step in the five years turnaround strategy consists in cutting cost, considered unnecessary in the entire global organization, restructuring process and functions, while aiming to generate new ideas to revamp the brand.
In all, the restructuring will eliminate 700 positions globally. It will result in a $50 million restructuring charge in 2020.