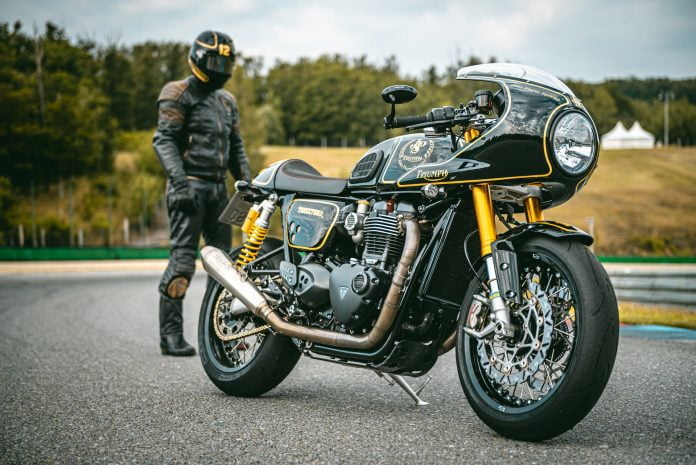 European Motorcycles Market, lost 58% in April dragged down by the largest market fall with only Germany – the top seller of the month – losing a "little"28%. The surprise is Sweden with sales up 88%, but France, Italy, Spain and Uk lost between 84% and 98%. The good news is that outlook for the full year improved from the previous month and now Europe is projected to lose 27%.
2020 & 2021 Motorcycles Market Data & Outlook
Following the recent years positive pathway, the European motorcycles industry started the 2020 quite well with a robust increase in January (+11.4%) and in February (+7.7%), before to fall down in March (-37.5%) and in April (-57.9%) when the spread of Covid19 forced the people to stay home and shut down plants and dealerships in the majority of countries.
In April sales for the EU28 countries have been 168.445, down 57.9% with top countries huge falls (France -82.6%), Italy (-96.9%), Spain (-93.5%), UK (-84%) moderated by contained decline for fe small markets with The Netherlands up 8.1% and Sweden at a surprising +81.1%. This month the largest market was in Germany, were sales declined only 28.2%. Even in the Year to Date figures Germany stands as the largest country with 66k sales, ahead of France with 60k and Italy with 45k.
Launching the Beyond Covid19 project dedicated to the motorcycles industry, the McD Research Team is producing forecasts for the next months and years, and considering the uniqueness of the current circumstances, these forecasts are revised, country by country, each month.
As a result of single country annual projection, we can affirm the total 2020 sales in Europe are going to fall down 27.4% at 1.1 million units.
The good news is that the outlook improved from the previous month.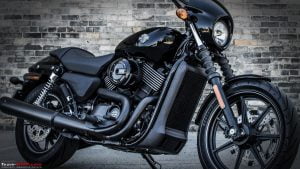 In 2019, European Motorcycles Sales up 7.9%. BMW shines, Harley-Davidson struggles
In the 2019 the European two-wheeler market kept the positive previous years pace, with a single digit growth at 7.9% and 1.516.000 units, the highest level in eight years.
Looking at the single segment, the motorbikes over 50cc sales have been 570.000 (+7.4%), the scooter/tricycles over 50cc have been 484.000 (+6.3%) and the 50cc scooters 318.000 (+9.5%).
The Electric segment  boomed 38.6%, as reported in a separate report.
Sales for the Top 10 countries confirm the France leadership with 2019 at 306.977, up an outstanding +15.1%.
In second place Italy with 260.522 (+5.1%) followed by  Spain with 215.327 (+17.8%), Germany with 193.076 (+4.9%), Turkey with 152.196 (-3.1%), Great Britain with 107.551 (+1.7%), the Netherlands with 76.117 (+4.4%) and Belgium with 52.849 (+12.5%).
Behind, Switzerland with 42.731 sales (-3.1%) ahead of Poland advanced in 10th place with 41.782 units (+24.8%).
The European Competitive Arena
The European market leader is Honda with 2019 sales at 243.463 (+9.4%) with 13.9% of market share. This is the lowest market share hold by Honda in any region, proving that despite being the leader, the Japanese giant must fight with a very competitive bulk of rivals.
The second best-selling brand is Yamaha, with 170.321 units (+2.7%), while the third is Piaggio with 161.790 units (+2.8%).
In fourth place BMW which broke the milestone of 100.000 sales in the region, with 106.639 units (+13.6%) followed by Kawasaki with 68.512 (+10.9%), Kymco with 70.019 (+1.5%), SYM with 67.516 (+12.1%), KTM with 62.185 (+6.8%) and Peugeot with 48.834 (+9.4%).
Triumph is up only 2.1%, while Ducati is +1.4% and Harley–Davidson has lost 7.0%.
Perimeter & Sources
European Sales reported by MotorCyclesData, cover a wide range of 37 countries, both in European Community area (28 countries) and in East Europe (Bosnia, Serbia, Macedonia, Turkey,). Data do not include C.I.S. countries (like Russia, Ukraine, Moldova, Belarus and Kazakhstan) for which anyhow, we have sales figures ( available under subscription) if you are interested.
For each country we source data from the local Minister of Transportation directly or via the local agency or association deputy for data management. We assembly, analyze, standardize data received from each single source feeding our Global Motorcycles Sales Database, with figures by segment/brand/model since 2012 to the last month.