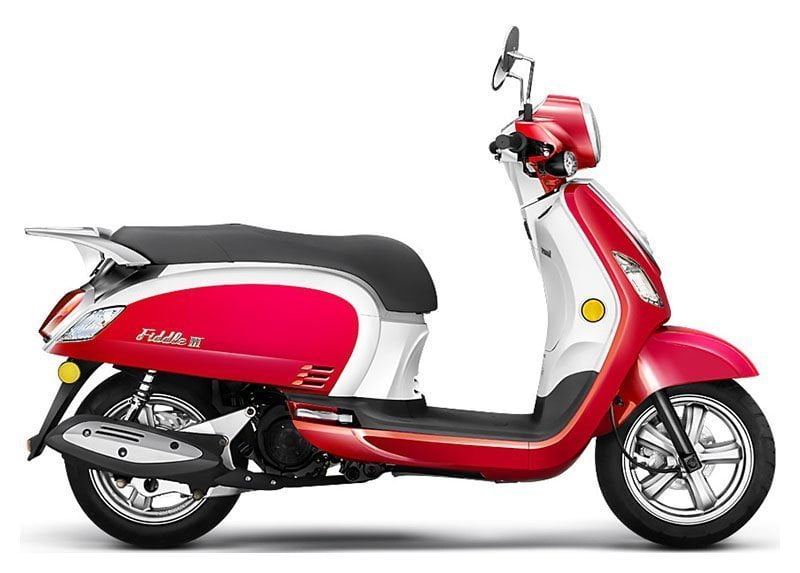 SYM motorcycles boosted global sales during the 2019 with a new record of 406.812 sales. The new record was based on European operations, while the manufacturer is growing in all regions, including Latin America, Africa, CIS, East Europe and in Asia. In Taiwan the year was positive while not at the best.
Global Sales
Following an almost negative period between 2012 and 2015, in the most recent year SYM global performance is increasing.
In the 2019 global sales have been for the first time over the 400.000 units, with a record of 406.812 registrations.
The growth is based on the export activity. Indeed, in Taiwan SYM sold 190.998 units, not the best ever, while in Europe a new record of 64.345 units was scored and in Latam sales improved 21%. Sales are growing in North Africa, where the brand is among leaders, in the CIS region and in East Europe.

The heritage
SYM is the brand developed by Sanyang Motor, a Taipei based motorcycles company, established in 1954 in Hsinchu (Taiwan).
SYM is the largest Taiwanese company to manufacture moped, scooter, motorcycles and ATVs. Moreover, it produces small light commercial vehicles and small cars, under Hyundai name in East Asia.
In 1962, SYM formed a joint venture with Honda, assembling locally the first motorcycle manufacturer in Taiwan. Since now, SYM has produced over 17 million motorcycles/ scooters/ ATVs.
Today, the company annual sales revenue exceeds 1 Billion US dollars and it produces more than 1 million units of motorcycles, under the leadership of Mr. W.H:C Chang the Chairman appointed in the 2014.
SYM actually occupies 2.400 workers in the home-base and overseas locations. It has direct subsidiaries in USA, China, Italy and Germany, while it is producing in Taiwan, China (in Zhong Xing) and Vietnam.
Distribution
SYM is distributing in all continents, with distributors actually active in:
Canada, USA, Costa Rica, Panama, Dominican Republic, Bermuda, Cuba, Mexico, Argentina, Peru, Brazil, Colombia, Algeria, Morocco, Egypt, Angola, Ghana, Democratic Republic of Congo, Madagascar, Guinea, Kenya, South Africa, Australia, New Zealand, New Caledonia, Vanuatu, Brunei, Indonesia, Malaysia, Vietnam, Philippines, Singapore, Laos, Myanmar, Nepal, Hong Kong, China, Japan, South Korea, Bahrain, Qatar, Oman, Saudi Arabia, UAE, Lebanon, Palestine, Israel.
SYM is quite strong in Europe where it distributes in: Austria, Belgium, Croatia, Estonia, Macedonia, Finland, Denmark, Cyprus, Malta, France, Germany, Italy, Spain, Latvia, Netherlands, Lithuania, Poland, Portugal, Albania, Hungary, Bulgaria, Romania, Montenegro, Russia, Slovenia, Sweden, Slovakia, Czech republic, Switzerland, Ukraine, Turkey, United Kingdom.