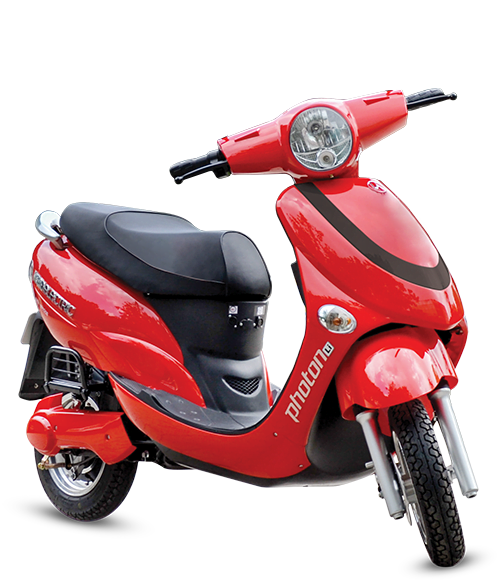 Indian Electric Scooter and Motorcycles Market target is to be 90% electric by 2025 by a recent government release as a result of a Think Tank activity chaired by the Prime Minister aiming to dramatically cut pollution and reduce fuel import bill. However, the target can be achieved only with disruptive policies rarely seen in India. However, FAME II introduction pushed 2019 market down over 34%.
Government 2025 Target
India is home of 15 out of the 20 most polluting cities around the world and the environmental risk for the population healthy are becoming more and more serious while the economic impact of a new green policy has been almost underestimates so far by the government.
Now, aiming to reduce Co2 emission, but the fuel import bill as well, the government is putting in place the early shy actions, under the form of a "Think Tank", chaired by the Prime Minister Narendra Modi. The group of experts (including local manufacturer's representatives) have seen in the fast electrification the best pathway, considering that near 60% of national fuel consumption derive from the scooter industry.
The results of this Think Tank indeed almost limited, ending with a target to totally change the new two-wheeler up to 150cc (which is over 90% of current market) with a 100% electric engine by 2025. Actually sales are basically not existing, a part few test and some fleet sales.
It has not been disclosed if there is a plan to radically improve the nationwide public and private infrastructure for easy or to move out of the roads some of the existing hundred millions obsolete two-wheelers.
Considering that currently the industry of 0-150cc scooters is near 20 million per year, to convert the actual production at 100% in 5 years will have a huge cost for local manufacturers. Looking at Bajaj Auto and Hero Motor the balance sheets,we are aware they are really profitable (the most profitable motorcycles companies in the World). Anyhow, the government target will force huge investments and the State will have a part under various forms of subsidies (not yet disclosed).
The first reaction from manufacturers have been -of course – against the target; but they are now in the negotiation phase, looking to maximize the contribution received by the government.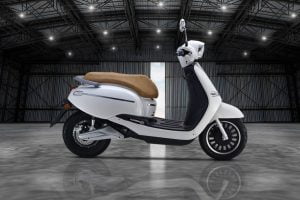 Consumer Impact
As all around the World, when talking about electric vehicles (two,three, four or even 12 wheels!) nobody have in mind that the production cost is sharply higher than a correspondent ICE vehicles, with a direct impact on the key on hand price for the final customer.
Actually, in India, the average price of a scooter is the half than in Europe. When in January 2025 a potential two-wheeler consumer will search for a new bike, the issue will not been represented by the ONLY just electric offer (which by itself still have many issues to be solved, like battery durability, km coverage, availability of charging stations), but by the cost of vehicles on sales, which should be higher by 75-125% compared with the price in January 2020. 
For example, an Honda Activa 125 (BS-VI compliant) is expected to cost around Rs 65,000 whereas Ather Energy's electric two-wheeler, Ather 450 will cost Rs 1.24 lakh.
Someone could say that a large-scale production usually cut substantially the cost. However, actually we can observe how, since the industry is under a transition phase from BS-IV to BS-VI norms, huge developments and investments are being made for it. Importing lithium, which is a prerequisite for EVs, increases the cost of battery and utilizes more than 30 percent of overall production cost.
Indian Electric Scooter Market in the 2019
We at MotorCyclesData aggregate new two-wheeler sales in India as in other 80 markets worldwide on monthly basis, with all category including the electric scooters and motorcycles. This allow us to provide real figures instead of expensive bla-bla-bla market research, that you can easily find and purchase on the web.
Actually in India there are 28 companies that have either established or are in the process of setting up manufacturing or assembling operations for EVs scooter/motorcycles in the country (rickshaw are not included). This is a good increase from 12 in 2015, when the government announced the FAME (Faster Adoption and Manufacturing of Electric Vehicles) scheme, but is nothing compared with current producers in Europe.
Pushed by government subsidised the e-scooter market grew up fast in the last three years with a monthly record volume hit in March 2019 when sales outpaced the 6.000 units.
The introduction of new FAME II program (Faster Adoption and Manufacturing of Electric Vehicles) in April 1st, 2019 cut dramatically the sales (just few units sold in April) due to the manufacturers difficulties to be certified under the new rules and the market collapsed until August. Then sales recovered partially balancing the lost compared with the previous year,
Total e-scooter sales in the 2019 were 32.400, down 34% from the previous year.
Indeed FAME II was announced without advise and the release of certifications requires few months. FAME II ensure to certified electric two-wheelers a subsidy of Rs 10,000 (US$140) per kilowatt hour. However, this new scheme of incentives is near the half of the previous for almost all models on sales.
Indeed, more than 95% electric vehicles on Indian roads are low speed electric scooters (less than 25km/hr) that do not require registration and licenses. Almost all electric scooters run on lead batteries to keep the prices low, however, battery failures and low life of batteries have become major limiting factors for sales besides government subsidies.
In addition, in the country there are dozens of e-rickshaw players, but the most do not offer certified models and have no access to subsidies.
[