Australian Motorcycles Sales Figures in the 2019 has been negative for the third year in a row with 89.199 units, down 6.1% Three Japanese brands dominate the market with over 55% of share, while the fastest growing brand has been Husqvarna (+13%) and Harley-Davidson and Ducati kept declining.
Economic Environment
Growth was lackluster in the third quarter, restrained by feeble private domestic spending. Falling mining and dwelling investment, despite a loose monetary policy stance, caused fixed investment to dip in the quarter, while meagre wage growth and a higher saving ratio offset recent tax cuts and translated into anemic consumer spending. On the other hand, the external sector continued to support growth, powered by strong commodity exports, which led to a wider current account surplus in the quarter. 
Activity is set to strengthen in 2020, buoyed by sturdier domestic demand. Fixed investment should rebound, albeit timidly, as housing and mining investments recover, propped up by looser monetary conditions, improving business sentiment and a turnaround in the housing market, which should also buttress consumption. Weaker demand from China and lingering trade tensions cloud the outlook, however. 
Motorcycles Market Trend
Two wheels are less and less popular in Australia and the market is steady losing year after year.
Indeed during the period 2009-2016 the combined demand for motorcycle, ATV and scooter was almost positive and sales grew up to the 114.783 befor to lose steam and start to decline, with 2017 at 104.111, 2018 at 95.080 and finally 2019 at 89.199, down 6.1%
Unfortunately, as reported by the Australian Association of Manufacturers (FCAI), despite record low-interest rates and fairly low unemployment, retail sales across almost every product sector came under massive pressure throughout Australia in 2019 and the next months outlook remain in negative territory.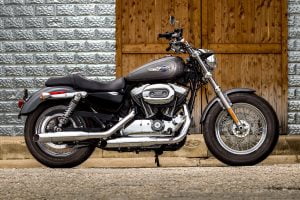 The best seller is again Honda which ended the year with 20.819 units (-8.9%) with 23.3% of market share.
In second place Yamaha with 19.945 (-5.7% and 22.4% of share and in third Kawasaki with 8.962 units (-4.4%) and 10.0% of share. The top three brands hold a combined share of 55.7%.
In fourth place, up of spot, KTM with 7.675 units (+2.3%) overtaking Suzuki, fifth with 6.934 (-8.2%).
In sixth place Harley-Davidson has lost 7.9% with 6.462 units and is followed by Polaris with 5.119 (-6.0%), BMW with 2.675 (-8.5%), Husqvarna, the fastest growing, up 13.5% with 2.555 units.
Ducati, really popular in Australia kept declining and after losing 22% in the previous year, reported a -9.5%.